From the May 2021 issue of HealthCare Business News magazine
Once in the department, patients expect their appointment time to be honored. Communicating any delays is crucial.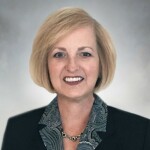 The technologist's role in communicating with the patient is a vital part of the job. Strong interpersonal skills must be part of every technologist's skillset. In the fast-paced imaging environment, technologists need the training and support to be able to communicate effectively, answer questions, and allay patient fears. Organizations can use programs such as AIDET or design training of their own to help technologists hone these important skills.

Quest Imaging Solutions provides all major brands of surgical c-arms (new and refurbished) and carries a large inventory for purchase or rent. With over 20 years in the medical equipment business we can help you fulfill your equipment needs

Another consideration is the physical environment. Research shows that patients correlate a clean, aesthetically pleasing environment with quality care. Mammography departments and pediatric imaging departments have taken the idea of creating a patient-centered environment to great heights. From CT rooms for children that are outfitted like pirate ships to mammography departments that are more reminiscent of a spa than a clinical area, these touches are important to the overall impression a patient walks away with.
Supply chain may not be the first thing that comes to mind when one thinks of patient-centered imaging, but this behind-the-scenes piece contributes greatly to patient-centered care. It helps to ensure that a wide range of supplies is available to accommodate all patient types, such as appropriately sized adult gowns and pediatric-sized procedure supplies for very petite patients. Comfort pads for mammography exams and gown warmers are other ways of supporting your goal of patient-centered care.
After the exam
Patient care does not end when the imaging exam is complete. The patients are still waiting for their results. This important part of patient-centered imaging does not get enough attention. Efforts to make results available to patients through online patient portals may, in come cases, do more harm than good. Radiology reports are complicated and are not designed for a layperson to understand easily. The 2015 JACR article entitled "Patients Want to Meet with Imaging Experts" showed 81% of respondents had an interest in reviewing imaging results with an expert and that 88% felt that expert interaction would be beneficial. Facilitating direct communication between patients and radiologists provides this benefit.