由
Lauren Dubinsky
, Senior Reporter | October 19, 2020
From the October 2020 issue of HealthCare Business News magazine
NELCO's Einstein Door Control System is a touchscreen display for the company's Guardian doors that enables users to control position, stop points, and opening and closing of the doors, as well as providing safety status, history and service information.
Veritas' "Smart Door" Operating System allows the user to control door position and operating speeds, stop points, system and power status. The system also offers operation and maintenance history, as well as X-ray interlock.

Quest Imaging Solutions provides all major brands of surgical c-arms (new and refurbished) and carries a large inventory for purchase or rent. With over 20 years in the medical equipment business we can help you fulfill your equipment needs

Selecting the right materials for the job
It's common knowledge that lead is toxic when ingested, but facilities continue to go with that option because it's cost-effective and easy to install. Not all experts agree on the ideal shielding material for radiation, but there is a consensus that lead continues to occupy a seat at the table.
Global Partners makes things even more affordable by offering lead-rolled shielding as an alternative to the lead-lined approach. Lead-lined sheetrock is big and bulky and it's a lengthy process to manufacture and install it. It can take up to two days to shield a room with this approach, but Bordeman said the lead-rolled method gets the job done in as little as a few hours.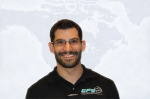 "We omitted the sheetrock and we just hang the rolls on the wall, which makes it easy to cut out the outlets and all that because everything is done after the fact," he explained.
Lead alternatives include newer materials, such as polymers infused with tungsten, bismuth and iron. Earlier this year, MarShield launched a lead alternative material called Nanotek that can be purchased at roughly the same price point as lead.
"This is designed to be competitive in terms of pricing with lead," said Rochus. "Previously, customers had to pay an increased price if they wanted lead-free radiation shielding."
Nanotek comes in two models: the XYZ model is similarly priced to lead and the RSM is a lighter and more expensive material. Both are typically available as rolls and can be used in everything from walls to cabinets.
NELCO's LeBlanc believes that lead "has been and continues to be a very viable shielding solution," noting that companies working with this material should have quality control procedures and comprehensive environmental, health and safety practices and protocols in place.