由
Valerie Dimond
, Contributing Reporter | September 08, 2020
From the September 2020 issue of HealthCare Business News magazine
Integrating data
Successful data integration is key to achieving such goals, although it's often considered one of the trickiest or most time-consuming processes to master. Good analytics that offer keen insight and visibility can definitely help.

SRI is a leading Developer, Manufacturer & Supplier of Innovative Portable Imaging Equipment. We offer Lightweight, Agile, Easy to Maneuver Portable X-Ray Systems ideal for maneuvering in tight spaces. Call us at 631-244-8200

"We had cleaner data than most, which allowed for an easier transition," Platt said, adding that the team is currently working on a cloud-based project they call CORE Connect. "Teammates from Charlotte and Macon are working together to develop the best-of-the-best processes to be used by multiple areas of the business, including supply chain, finance, and human resources. The plan is to have one supply chain data team and for all facilities to share one item master, one contract master, one charge description master, and much more. We will be on one finance system and this will simplify reporting and analytics significantly."
Use of an automated process in the surgery department also allows supply chain to use clinical documentation to drive purchase orders directly out of the system, which they aim to implement in their new ERP (enterprise resource planning). And careful attention to product utilization, in tandem with clinical leaders, also yields positive outcomes.
"Sometimes a product is less costly, but you have to use twice as much for the same outcome; we must continue to look at the overall impact of the products that the clinicians choose," Platt asserted. "Not only should we be looking at product cost and standardization, but we must look at product utilization. Product utilization will be the next frontier for supply chain."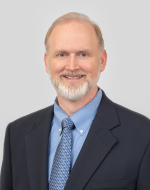 A word of advice
"The cleaner and more complete your data, the easier it is to make the transition," Platt said. "Use the services of your GPO, EDI provider, such as GHX, and any analytics tools, such as ECRI, to assist in cleaning your data. Look at all of your exception data—contract prices, part numbers, and units of measure. Work at reducing these exceptions. Part number and unit of measure exceptions are the easiest to work. Use data from your GPO to find any off-contract spend and try to standardize your products."
Bottom line: new partnerships call for flexibility, resourcefulness, and willingness to work hard together.
"Spend time with your supply chain counterparts and get to know them," Platt said. "The best part of our strategic combination with Atrium Health is the opportunity to work with and learn from other supply chain professionals."
Back to HCB News