由
Valerie Dimond
, Contributing Reporter | September 07, 2020
From the September 2020 issue of HealthCare Business News magazine
The technology, which has no compatibility issues, has proven to make the entire scanning process easier for both the provider and the patient.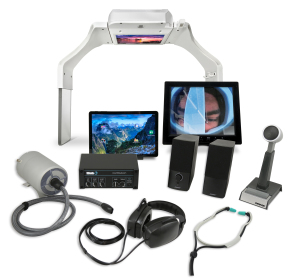 "The patients are able to distract themselves from the noise from the machine, the stress of getting a scan, and what that scan can reveal about you," Hornbrook said. "This, in turn, allows the technologist to scan patients without having to stop and give the patient a moment to relax. It also allows the technologist to speak directly to the patient through the headset the patient is wearing so instructions are clear and the technologist can communicate with the patient on what to expect and how long it is going to take to complete the next scan.

Numed, a well established company in business since 1975 provides a wide range of service options including time & material service, PM only contracts, full service contracts, labor only contracts & system relocation. Call 800 96 Numed for more info.

"We get two types of feedback," Hornbrook continued. "The first is that patients enjoy the system and it helps them with staying in the scanner for longer periods of time. The other feedback we get is how much the technologist likes the system because it is easy to use and now technologists can listen to music at the control computer providing them a form of entertainment."
Back to HCB News