由
Lauren Dubinsky
, Senior Reporter | July 13, 2020
From the July 2020 issue of HealthCare Business News magazine
"It is important to note that the use of a probe sheath does not obviate the need to clean and disinfect the probe between patients," said Merton.
Taking the proper precautions
There are a variety of precautions that can be taken to ensure that any in-person visits are as safe as possible. According to Merton, that can include screening patients for symptoms of COVID before their appointment and upon arrival at the facility, encouraging patients to not bring visitors, maintaining social distancing guidelines in waiting areas and minimizing clutter in ultrasound rooms.

Quest Imaging Solutions provides all major brands of surgical c-arms (new and refurbished) and carries a large inventory for purchase or rent. With over 20 years in the medical equipment business we can help you fulfill your equipment needs

Bromley is deploying all of those strategies at her private practice. The day before the exam, her staff calls the patient to verify verbally that they have no signs or symptoms of COVID and have not been diagnosed with any risk factors for the virus in the previous two weeks.
If they pass that step, they are permitted to come into the facility, but if they report any of the symptoms, they are told not to come in for their routine ultrasound exam. They are instead contacted by their obstetrician and a COVID healthcare provider who can discuss their symptoms and decide on the need for an ultrasound exam.
The exam is put off for 14 days, if possible, but if that's not an option then the patient is taken to a designated COVID-positive ultrasound room on a different floor where the staff wears full personal protective equipment. Nimaroff also delays non-urgent scans, but if that can't be done then he has his staff wear the same protection.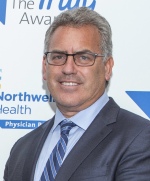 "When we do the detailed ultrasound and anatomy scan or any prolonged imaging, we have the technicians and physicians wear an even higher level of protection, like what we do in the hospitals," he said. "That's because it's a close exam."
At Diagnostic Ultrasound Associates, COVID-negative patients are required to wear a mask and sit six feet apart in the waiting room or wait in their vehicle until a room is ready. Bromley said there used to be 40 chairs in the waiting room, but now there are only seven.
Her practice also removed any non-essential items in the exam rooms such as extra chairs and bins. All that is necessary is the patient bed, ultrasound machine and transducers.