由
Lauren Dubinsky
, Senior Reporter | July 13, 2020
From the July 2020 issue of HealthCare Business News magazine
Some patients who had a miscarriage in their last pregnancy want to come in earlier to make sure the baby has a heartbeat. She has to explain to them that they don't need to get an ultrasound since they feel fine and have no symptoms.
Aside from lumping many services into one exam, departments and practices have also been cutting down on in-person visits by offering telehealth visits.

Numed, a well established company in business since 1975 provides a wide range of service options including time & material service, PM only contracts, full service contracts, labor only contracts & system relocation. Call 800 96 Numed for more info.

The role of telemedicine
Nimaroff is now conducting all new visit consultations through telemedicine. He can take the patient's history, discuss how far along in their pregnancy they are, and decide when they need to come for an in-person visit.
He also does most of his consultations for pregnancy-related issues and surgical issues through telemedicine. That includes genetic counseling, diabetic counseling and patients with hypertension issues.
"Depending on a patient's symptoms, we can use telemedicine to prescreen to see if they need to come into the office or go to the hospital," said Nimaroff.
Before COVID, about 500 individuals were signed up for Northwell Health's telemedicine program. In the last three months, that has increased to 7,000 individuals.
NYU Langone Health was able to cut the number of prenatal visits from about 10 to four per pregnancy, according to Roman. They did that by taking advantage of any blood pressure cuffs and scales that patients have at home.
"Determining which office visits can be done by telehealth has been important both in reducing office traffic and in enabling patients to receive care in the safety of their own home without any form of commute," she said.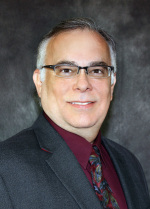 In mid-May, ECRI Institute held a webcast to discuss the use of telesonography. Dan Merton, principal project officer at ECRI, explained that a drive-through service can be used to perform ultrasound exams on pregnant patients with no need to leave their vehicles.
One of the latest introductions on some of the portable ultrasound scanners on the market is the ability to transmit the information to a remote viewer. In the webcast, Merton demonstrated this capability using Philips Healthcare's Lumify ultrasound.
During these drive-through telesonography exams, a minimally-trained operator performs the ultrasound assessments by reaching through the patient's car window with the transducer. The scans are then sent to a remote physician for interpretation.