By Kermit S. Randa and Jason Sussman
While clinicians and front-line workers labor, day-in and day-out, to meet the demands of the COVID-19 pandemic, chief financial officers (CFOs) are facing their own unprecedented challenge: devastating losses in revenue.
Consider this new data from April 2020:
• Hospital operating margins fell 282% year-over-year (YOY) and 120% compared to March 2020
• Outpatient revenues fell 50%; inpatient revenues declined 25% YOY
• Operating room minutes were down 61%; emergency visits dropped 43% YOY
• Expenses decreased slightly but did not keep pace with revenue and volume declines

Special-Pricing Available on Medical Displays, Patient Monitors, Recorders, Printers, Media, Ultrasound Machines, and Cameras.This includes Top Brands such as SONY, BARCO, NDS, NEC, LG, EDAN, EIZO, ELO, FSN, PANASONIC, MITSUBISHI, OLYMPUS, & WIDE.

We've spoken to healthcare leaders who simply aren't sure how they'll dig out of this hole, and they're looking to finance leaders to find ways to close major budget gaps and develop sophisticated plans for financial recovery.
This is a time for CFOs to employ superior leadership and financial management skills. They will need to help reshape their organizations' objectives and strategies, balancing reduced capital capacity with investment strategies to address an uncertain future.
Navigating an industry forever changed by COVID-19 requires a new kind of financial leader. CFOs must be equally comfortable managing short-term finance operations issues, evolving and maximizing data and analytics to track and model financial impacts, and challenging their organizations' strategies to reshape their future course.
Defining roles and responsibilities
Financial leaders cannot wait for the current uncertainty to clear before planning for the future. In this environment, a CFO must simultaneously play the very difficult roles demanded today, tomorrow, and in the future.
Today's role: Financial first responder.
As is true for all of management, the primary role of healthcare CFOs right now is to provide whatever support clinicians need to address the immediate demands of the pandemic.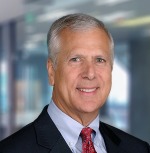 CFOs should work urgently to ensure availability of the necessary financial resources to support current operating needs (e.g., supply chain, capacity, and workforce), and needs associated with ongoing strategic initiatives. They should talk with banks and other potential sources to build liquidity resources in the face of rapidly deteriorating cash flows resulting from the loss of elective procedures, and the high costs of providing care to COVID-19 patients. The CFO must lead this strategic effort to position the organization to address short-term uncertainty. Even if there is a cost to maintaining liquidity sources in the short term, having such reserves in place to support cash flow will be essential for the next several months.