The MDCG has been considering, under the leadership of the national authorities, the specifics of how these reporting functions will be expected to work. The PMSR requirements include preparation of postmarket surveillance reports summarizing the results and conclusions of the analyses of the postmarket surveillance data gathered as a result of the postmarket surveillance plan, together with a rationale and description of any preventive and corrective actions. The reports must be updated when necessary and made available to the competent authority upon request. Both the PSURs and the PMSRs are expected to contribute greatly to patient safety and knowledge of the operating device.
If a device is high-risk, the reports will likely need to be submitted via an electronic system, which is to be known as EUDAMED. The requirement of manufacturers having to submit reports annually on high-risk devices is a daunting task for all concerned, particularly as many manufacturers may not know exactly where the device may currently be located. While servicers have, to date, expressed their willingness not to impede manufacturer responsibilities, they are also aware of the potential competitive impact if a manufacturer, upon learning of the location of a device, elects to discuss the competitor's servicing with the hospital-owner of a device. While candor and risk disclosure have their appropriate place, as patient safety is preeminent, there is also concern about the possibility of some using this process for competitive advantage. Perhaps it is overly dour but I am not sure that competitors will always report the high-quality servicing of their competition. I hope I am mistaken.

Numed, a well established company in business since 1975 provides a wide range of service options including time & material service, PM only contracts, full service contracts, labor only contracts & system relocation. Call 800 96 Numed for more info.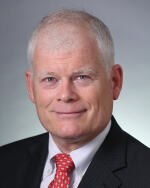 While the safety aspects surely must be applauded there are implementation challenges to be addressed in the coming year. At present, EUDAMED is not operational and so the specific information, which is eventually publicly shared, remains in doubt. Some knowledgeable observers have expressed the view, in light of EU data privacy requirements, that the public information on devices will be fairly limited and may well be presented to the public in an anonymized manner. That this procedure is undertaken for the entire life cycle of the device, poses some interesting challenges for all actors in the process. In some respects, it is good there is another year to work things out.
About the author: IAMERS General Counsel Robert Kerwin is an Observer on behalf of IAMERS to the MDCG Work Group on Postmarket Surveillance and Vigilance.
Back to HCB News