From the May 2020 issue of HealthCare Business News magazine
5. If out-of-network communications cannot be restricted to VPN-managed sessions, wherever possible, use TLS encryption to send DICOM information.
● This will require some set up on both the server and client ends and may involve a port switch, but in lieu of VPNs and access restrictions, it's vital that data in transit be encrypted.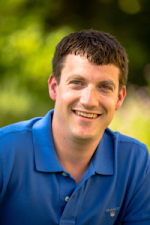 About the author: Ido Geffen is VP, product at CyberMDX. Combining technological acumen with strong business skills, and a soft personal touch, Geffen designs and oversees CyberMDX's product roadmap, while ensuring the solution's successful deployment in hospitals worldwide. Geffen is an esteemed CSA 405(d) Task Group member.

Special-Pricing Available on Medical Displays, Patient Monitors, Recorders, Printers, Media, Ultrasound Machines, and Cameras.This includes Top Brands such as SONY, BARCO, NDS, NEC, LG, EDAN, EIZO, ELO, FSN, PANASONIC, MITSUBISHI, OLYMPUS, & WIDE.

Back to HCB News