由
Lisa Chamoff
, Contributing Reporter | November 18, 2019
From the November 2019 issue of HealthCare Business News magazine
Philips
At last year's RSNA, Philips released the DigitalDiagnost C90, a ceiling-suspended radiography system available in multiple configurations and featuring a camera with a birds-eye view of the patient.
Stefan Mintert, senior portfolio manager for DXR at Philips, said it's the first system on the market with a live camera and touchscreen monitor at the tube head. It is designed to avoid retakes as the staff can check the patient is correctly positioned from the tableside.

SRI is a leading Developer, Manufacturer & Supplier of Innovative Portable Imaging Equipment. We offer Lightweight, Agile, Easy to Maneuver Portable X-Ray Systems ideal for maneuvering in tight spaces. Call us at 631-244-8200

"It solves issues from all our stakeholders," Mintert said. "In radiography, efficiency is the main driver because it's about patient throughput and exams done as quickly as possible."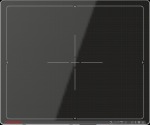 Rayence
In 2020, Rayence is going to be introducing a dynamic detector that's a replacement for an image intensifier in radiography and fluoroscopy rooms.
The panel uses indium gallium zinc oxide (IGZO) and there will be cesium iodine in the receptor.
It will be shown at this year's RSNA.
"The detector has technology that helps with the speed and quality of the image," said Ed Terzi, marketing manager for Rayence USA. "With fluoroscopy, you're looking at higher frame rates."
The dynamic panels come in 6-, 9-, 12-, 16- or 17-inch sizes.
The company has also made improvements to its current thin-film transistor TFT panels to reduce radiation dose.
Rayence also released a new version of its image processing software, Xmaru Pro, which provides further processing of the image for specific applications.
"It allows for more understanding of what's going on in certain areas, like the lung," Terzi said.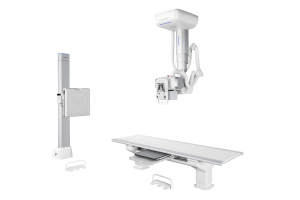 Samsung
In July, Samsung launched two new products as part of a new platform called iQuia. It includes new 14x17 and 17x17 wireless detectors for fixed and mobile systems. The exterior housing of the detectors was redesigned to give it a more ergonomic feel with tapered edges and the distributed weight capacity was increased to 882 pounds.