由
John W. Mitchell
, Senior Correspondent | October 07, 2019
From the October 2019 issue of HealthCare Business News magazine
"Every chiller for an MR must have backup cooling in case of a failure," said Hansel. "There are many options for backup cooling that vary in cost. However, any backup cooling is inexpensive insurance for the facility and should not be overlooked."
Remote monitoring is another relatively inexpensive way to reduce magnet maintenance and helium loss, according to Teegerstrom. Cool Pair Plus offers its customers the DaVinci remote monitoring system, a non-invasive stand-alone solution that can predict cooling failure and notify the operator in real-time.

For those who need to move fast and expand clinical capabilities -- and would love new equipment -- the uCT 550 Advance offers a new fully configured 80-slice CT in up to 2 weeks with routine maintenance and parts and Software Upgrades for Life™ included.

The two most common culprits that shut down an MR cold head have to do with facility water and power. Many times, Beier explained, those systems are in areas where staff are not present. He recommends a remote monitoring service that sends an alert, via text or email, if there's a water or power supply problem.
"We purchase and use a model that supports all three OEMs," he added. "Be careful who you buy these from, because not all of them comply with FDA requirements."
MR cooling advancements and the future
One of the most significant advancements in MR design in recent years is the switch from 10K to 4K magnets which require less helium to maintain.
"10K systems require helium top-offs each year, averaging $10,000, whereas the 4K systems, if maintained properly, don't require top-offs," said Beier. "This is why there's been a shift from 10K to 4K."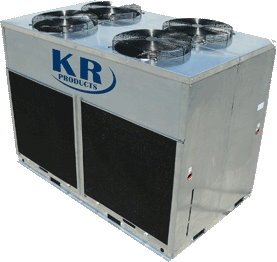 The next generation of cold heads offers 25 percent more heat capacity handling, he added. This means longer life between failures and the ability to keep marginal magnets better under control. He believes these two features — less helium use and better heat handling capacity — will save customers money.
Hansel pointed to the many software advancements OEMs have made to improve MR capability, but said the MR heat load has remained about the same. Fortunately, advancements in new refrigerants and electronic expansion valves are allowing the cooling system to respond more quickly to electric load fluctuations.
By relying on pressure-sensitive pulse tubes and solenoids (rather than valves), the next generation of cold heads will last longer and have fewer moving parts, predicted Sourounis. He also thinks that in the future MR units will require even less helium and in some cases the cold head itself may become obsolete, which is being seen now in some smaller extremity magnets.