由
John R. Fischer
, Staff Reporter | September 23, 2019
From the September 2019 issue of HealthCare Business News magazine
Ten years ago, radiologists and medical imaging stakeholders received an alarming wake up call.
A report issued by the National Council of Radiation Protection and Measurements (NCRP) revealed that the radiation exposure to the U.S. population from medical procedures had risen dramatically over the span of a few decades.
This concern around radiation dose marked a turning point for the medical imaging industry, paving the way for accreditation programs and official dose committees, as well as the maturation of dose technologies and, more broadly, a greater awareness of dose exposure. New initiatives pushed for more discretion when choosing diagnostic imaging exams and ensuring providers were adequately equipped to determine, deliver and monitor the exposure of their patients.
A prime example is the ACR Dose Index Registry (DIR), which many providers rely on to compare their CT dose data to their peers locally and nationally. Since 2011, the program has amassed nearly 2,200 facilities as active participants and contains data from more than 81 million CT scans.

Special-Pricing Available on Medical Displays, Patient Monitors, Recorders, Printers, Media, Ultrasound Machines, and Cameras.This includes Top Brands such as SONY, BARCO, NDS, NEC, LG, EDAN, EIZO, ELO, FSN, PANASONIC, MITSUBISHI, OLYMPUS, & WIDE.

"The information provided helps facilities to examine and review their CT protocols, and where necessary, cut down and optimize their techniques for improving their CT imaging," Dr. Mahadevappa Mahesh, ACR Medical Physics Commission chair and chief physicist for Johns Hopkins Hospital, told HCB News. "Also, the ACR-DIR data are facilitating to set national or regional diagnostic reference levels for a variety of CT exams. Recently efforts are underway to roll out a dose index registry for fluoroscopy exams."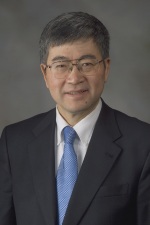 But dose registries and improvements to technology don't resolve radiation exposure issues unless providers act on them. That means taking up the mission of ensuring patients receive the right types of exams with just enough dose to obtain a reliable diagnostic image.
Dose vs. image quality
One way radiologists are getting quality images with lower dose exposure is through iterative reconstruction, a type of software algorithm that collects noisy data produced by low-dose scans and reconstructs it into an image with improved quality. The arrival of artificial intelligence, machine learning and especially deep learning, have all raised the bar on what's possible with iterative reconstruction.