由
Sean Ruck
, Contributing Editor | July 09, 2019
From the July 2019 issue of HealthCare Business News magazine
For increased optimization, Bensinger says data from various sources need to be incorporated into the EHR; for example, providers need to know if a diabetic patient has been to their ophthalmologist for their annual exam. Today, the provider would need to ask the patient when their last exam was. But if both the ophthalmologist and primary care provider had interoperable electronic records, both providers would be up-to-date on the patient's care and care plan.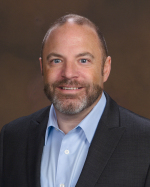 Other information that might not be part of the traditional healthcare record could also be invaluable for providers. He cites food banks as an example. If the patient indicated that they did not have enough money for food, and the provider referred them to a food bank, did the patient go to the food bank? A referral was given, did they go? "Just having the information that yes, they did go, is probably all the information we need, but it's important."

Quest Imaging Solutions provides all major brands of surgical c-arms (new and refurbished) and carries a large inventory for purchase or rent. With over 20 years in the medical equipment business we can help you fulfill your equipment needs

Bensinger has seen increased work done by EHR vendors on the patient-facing side of the technology, with increased input from wearables and improved accessibility for patients. "Certain patient populations are really in tune with that. If you look at parents of chronically ill children, they might have a lot of follow-up and a lot of testing," he says. "Portals are really important to them, because that's where all their child's data is and where they can communicate with their providers."
In fact, there are many tools on the patient front right now — from Bluetooth-enabled inhalers that can alert providers about more than usual usage so that they can reach out for a health check, to connected blood-glucose monitoring, and more. Bensinger recommends a hospital really take a close look at all the different options carefully to make sure they are using all the technology available to improve the overall outcomes of their patients.
Back to HCB News