Wichita cardiologist Dr. Joseph P. Galichia will pay $5.8 million to settle a whistleblower lawsuit that alleged he had billed Medicare and other federal programs for unneeded procedures.
"Galichia also agreed to a three-year period of exclusion from participation in any federal health care program," according to a Department of Justice statement.
Galichia denied the charges in a written statement,
according to The Wichita Eagle
, telling the paper that the lawsuit, which has gone on for seven years, was expensive and time-consuming. In 2000 Galichia Medical Group (GMED) agreed to pay $1.5 million to settle. In 2009 He and the group settled a second suit for $1.3 million, again over billing issues.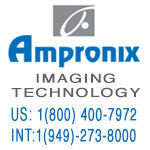 Special-Pricing Available on Medical Displays, Patient Monitors, Recorders, Printers, Media, Ultrasound Machines, and Cameras.This includes Top Brands such as SONY, BARCO, NDS, NEC, LG, EDAN, EIZO, ELO, FSN, PANASONIC, MITSUBISHI, OLYMPUS, & WIDE.

This third and largest settlement "reflects the Department of Justice's commitment to ensuring the safety of federal health care program beneficiaries, and that taxpayer monies are properly spent," said Assistant Attorney General Jody Hunt of the Department of Justice's Civil Division.
"Patient safety is critically important," added U.S. Attorney Stephen McAllister for the District of Kansas. "Performing medically unnecessary procedures puts patients at risk and defrauds federal health care programs."
The Office of Inspector General is "excluding Dr. Galichia from participation in Medicare, Medicaid, and other federal healthcare programs, and we will continue to work with our partners to protect the health and welfare of Medicare beneficiaries," added special agent in charge, Steve Hanson, of the Office of Inspector General for the U.S. Department of Health and Human Services.
The latest case contended that Galichia and GMED "knowingly submitted false billings from Jan. 1, 2008, through Dec. 31, 2014, for surgical procedures in which Galichia implanted coronary stents that were not medically necessary."
The settlement resolves charges in a suit filed by Dr. Aly Gadalla, who will receive approximately $1.16 million.
This is just the latest such case in the news. In November, 2018, Bozeman Health Deaconess Hospital settled a federal lawsuit for $10 million over
an alleged fraudulent deal
done by its radiology department.
A pair of radiologists brought the whistleblower suit in Butte, Montana, U.S. District Court, charging that the institution made millions from fraudulent claims in a kickback arrangement, according to the paper.
The settlement has the hospital paying $7.5 million in total — roughly $7.2 million to the federal government and $238,820 to the state of Montana.
In April, healthcare fraud made big-dollar headlines when nursing home operator Philip Esformes was found guilty on 20 counts in an 18-year, $1.3 billion fraud that involved both money laundering and kickbacks,
according to Bloomberg News
.
From 1998 through mid-2016, Esformes led a scheme in which he bribed doctors to admit patients into his network of assisted living facilities and skilled nursing facilities. He then "cycled the patients through his facilities, where they often failed to receive appropriate medical services, or received medically unnecessary services, which were then billed to Medicare and Medicaid," the evidence showed.
Esformes received more than $37 million himself from his multi-pronged scheme, according to evidence presented in court and recounted in the Justice Department statement.