From the June 2019 issue of HealthCare Business News magazine
By Jamie J. Dildy

Molecular imaging provides detailed visualizations, characterization, and quantification of the biologic processes that take place in the body at molecular, cellular, and genetic levels.
It is used to detect abnormalities and malfunctioning areas in an individual. Among the key factors that drive the molecular imaging market is the high incidence of cancer and cardiovascular disease. Technological advancements in the robotics field and hybrid imaging help to grow this market.
The Molecular Imaging market is divided into SPECT, SPECT/CT, PET/CT, and PET/MRI. When facilities consider traditional SPECT systems, they are looking at variable-angle, dual-head systems. When it's time to replace their SPECT systems, they tend to go with a SPECT CT system to stay in competition with the imaging center or hospital down the street.

Quest Imaging Solutions provides all major brands of surgical c-arms (new and refurbished) and carries a large inventory for purchase or rent. With over 20 years in the medical equipment business we can help you fulfill your equipment needs

As with the rest of the radiology sphere, PET/CT is moving to full-field digital. Hospitals have in mind replacing their legacy PET/CT systems with either a Digital or Digital-Ready PET/CT. With Digital-Ready systems, hospitals can choose to upgrade to full-field digital later to take advantage of the technology without having to budget such a large capital purchase on the front end.
The major players in the SPECT and SPECT/CT market are GE, Philips, Siemens, and Spectrum Dynamics. The major players in the PET/CT market are Canon, GE, Philips, and Siemens. According to the MD Buyline database, we are not seeing much quote activity in the PET/MR market due to the extreme cost of these systems. We typically see quotes from the OEM vendors and not from third-party vendors and/or dealers.
When considering vendors and PET/CT systems, facilities need to closely examine FDA recalls, reading and understanding each recall. Get a written statement of the status and resolution actions taken by the vendor. Use recalls as leverage in your negotiations. Check out the ratings of the system and make sure the vendor has the proper contact point for further recalls. Finally, always negotiate uptime guarantees.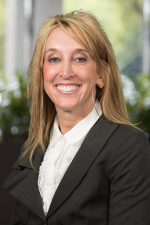 When considering vendors and molecular imaging systems, facilities should look closely at the configuration and options included with the system, along with pricing, discounts, and special inducements being offered by the various vendors. Again, scrutinize FDA recalls to gain a complete understanding of each recall. Get a written statement of the status and resolution actions taken by the vendor.
Every system purchase should be accompanied by a point-of-sale service contract. The best time to purchase service is at the time of the capital purchase. Historically, purchasing service when the warranty has expired is a lot costlier. Many vendors offer American College of Radiology (ACR) support packages, education, software upgrades, and support. Make sure the service support level and time period covered are in line with the facility's departmental needs.
SPECT (Dual-Head Cameras)
$250,000 to $420,000
SPECT/CT
$580,000 to $800,000
PET/CT (64–128 slice)
$1,500,000 to $2,700,000
PET/CT (64–128 slice)
$1,200,000 to $1,600,000
About the author: Clinical analyst Jamie Dildy, B.S., R.T., (R), joined MD Buyline in 2009 with more than 10 years of experience as an interventional radiology technologist.