由
Lauren Dubinsky
, Senior Reporter | June 10, 2019
From the June 2019 issue of HealthCare Business News magazine
It's well known that AI is poised to open all kinds of doors in medical imaging, and its potential impact on department workflow is as great as any other aspect of care delivery.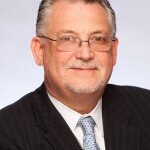 "[Examples could include] automating scheduling, reading work lists, display protocols and learning from the radiologists' preferred workflow," said Henri Primo, principal consultant with Primo Medical Imaging Informatics Inc., who described these tasks as "lower-hanging fruit" for AI to automate and improve radiology.

Special-Pricing Available on Medical Displays, Patient Monitors, Recorders, Printers, Media, Ultrasound Machines, and Cameras.This includes Top Brands such as SONY, BARCO, NDS, NEC, LG, EDAN, EIZO, ELO, FSN, PANASONIC, MITSUBISHI, OLYMPUS, & WIDE.

Display protocols are very different, depending on what organ is being imaged, and the personal preferences of the radiologists also greatly differ. AI is capable of learning every radiologists' display preferences.
AI can also learn where and how images are automatically presented, which would ensure that the right radiologist is reading the right study at the right location and right time. It can also determine the priority of a study based on information within the EMR, but unlocking those workflow benefits will require a common language.
"Just as how we now have VNAs where everybody archives data, I believe that we need something like a vendor-neutral orchestration of analytics and tools," said Erickson. "We all want to use one vendor's tool for one problem and a different vendor's tool for some other problem, to potentially form the same image set."
How will AI roll out in the clinical setting?
It is no surprise that AI will be a focal point for attendees and presenters at the SIIM annual meeting in June. In fact, one of the landmarks of the meeting — the Dwyer lecture — will be delivered by Dr. Charles Kahn, editor of the Radiology: Artificial Intelligence journal, on the subject of making AI safe, effective and humane.
"Artificial intelligence has been dominating many of the discussions because there's so much hope for what AI can do," said Wexner Medical Center's Prevedello. "And with the hope there's also hype, but SIIM is pretty good in separating the two."
Figuring out how to integrate AI in a way that substantially improves the practice of medicine is right at the nexus of what imaging informatics does, according to Erickson, but clinical integration is not something that has been carefully thought through yet.