PARIS, May 22, 2019 /PRNewswire/ -- Edwards Lifesciences Corporation (NYSE: EW), the global leader in patient-focused innovations for structural heart disease and critical care monitoring, announced strategic clinical and regulatory milestones for its Edwards PASCAL transcatheter valve repair system.
Today at the EuroPCR annual course in Paris, new 6-month data from the CLASP study of the PASCAL system were presented by Konstantinos Spargias, M.D., from the Hygeia Hospital in Athens, Greece. Patients enrolled in the CLASP study had clinically significant mitral regurgitation (MR) despite optimal medical therapy. The results from treatment with the PASCAL system demonstrated sustained positive outcomes at six months, including 81 percent of patients with mild (1+) or none/trace MR and 98 percent with <2+ MR, with echo core lab adjudication. Patients experienced clinically and statistically significant improvements in functional status, exercise capability and quality of life sustained at six months. These data build on the 30-day CLASP study results presented last month at the German Society of Cardiology (DGK), which also demonstrated significant reduction in MR and improvements in quality of life measures. At 30 days, the major adverse events rate was low at 6.5 percent, and there was no incidence of stroke or myocardial infarction (MI).
In addition, the U.S. Food and Drug Administration (FDA) has approved CLASP IIF, a prospective, multicenter, randomized, controlled pivotal trial studying the PASCAL system. The trial is designed to evaluate the safety and effectiveness of transcatheter mitral valve repair with the Edwards PASCAL system compared with the Abbott MitraClip device, for the treatment of moderate-to-severe (3+) or severe (4+) functional mitral regurgitation (FMR) in symptomatic heart failure patients. The study is expected to begin enrolling in the next few months. Edwards already has underway the CLASP IID U.S. pivotal trial, which is currently enrolling patients with symptomatic primary mitral regurgitation.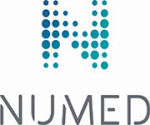 Numed, a well established company in business since 1975 provides a wide range of service options including time & material service, PM only contracts, full service contracts, labor only contracts & system relocation. Call 800 96 Numed for more info.

"Each of these milestones, including the positive CLASP study results, the approval of the pivotal CLASP IIF trial and the pivotal CLASP IID trial already enrolling, support our strategy to lead and transform the treatment of patients with mitral valve disease," said Bernard J. Zovighian, Edwards' corporate vice president, transcatheter mitral and tricuspid therapies. "We look forward to the ongoing follow-up on these clinical and regulatory milestones to further validate these early results."