IC imaging can delineate the aetiology of ACS where the angiographic assessment is uncertain. Excluding an atherosclerotic cause can impact future treatment and advice for patients.
IC-imaging-based lesion and patient level risk stratification may guide intensification of treatment and minimise future events.
Stent failure should mandate an IC-imaging-guided approach to defining aetiology of failure and guide repeat intervention.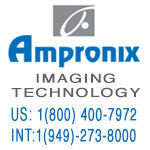 Special-Pricing Available on Medical Displays, Patient Monitors, Recorders, Printers, Media, Ultrasound Machines, and Cameras.This includes Top Brands such as SONY, BARCO, NDS, NEC, LG, EDAN, EIZO, ELO, FSN, PANASONIC, MITSUBISHI, OLYMPUS, & WIDE.

The World-Leading Course in interventional cardiovascular medicine and the official annual meeting of the European Association of Percutaneous Cardiovascular Interventions (EAPCI) will take place from 21 to 24 May 2019 at the Palais des Congrès - Paris, France.
About PCR
The mission of PCR is to serve the needs of each individual patient by helping the cardiovascular community to share knowledge, experience and practice. PCR offers a large range of many other educational meetings and resources for the continuing education of the interventional cardiovascular community. These include major annual Courses across the globe, e-Learning with high-profile PCR Webinars, Courses specifically dedicated to valvular heart disease, tailor-made PCR Seminars on specific topics, online resources and medical publications such as EuroIntervention, the official journal of the EAPCI.
Back to HCB News