EUGENE, Ore. - May 20, 2019 - Specific angles and sharpness of brain waves seen in unfiltered raw data from scalp electroencephalograms have been tied to Parkinson's disease.
Reporting in the online journal eNeuro, researchers suggest that noninvasive EEG readings may provide easily detectable electrophysiological biomarkers to aid the diagnosis and fine-tune therapeutic treatments for the disease and potentially other motor disorders.
"Using this safe and affordable way to measure and quantify brain activity, we were able to distinguish differences between Parkinson's patients who were on and off medications and in comparisons with healthy people," said the study's principal investigator Nicole Swann of the Department of Human Physiology at the University of Oregon.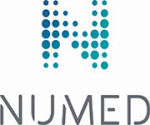 Numed, a well established company in business since 1975 provides a wide range of service options including time & material service, PM only contracts, full service contracts, labor only contracts & system relocation. Call 800 96 Numed for more info.

The initial diagnosis of Parkinson's disease currently relies on a neurologist's assessment of patients performing a series of body-movement tasks. Such subjective testing, however, can lead to misdiagnosis.
"We don't know yet whether this approach will be better, but it could provide easily obtained brain measurements that would be helpful and possibly used in tandem with clinical observations and other EEG measurements," Swann said.
Previous efforts to detect Parkinson's disease in EEG brain waves have been inconsistent, she said, because the focus has been on measures which model brain signals as sine waves, which are beta waves filtered to round the waves and show the overall power of periodic oscillations. Novel methods like the one used here currently have only been shown to relate to Parkinson's disease with electrodes surgically implanted in patients' brains.
In the new analysis of scalp EEG data, previously collected at the University of California San Diego from 15 Parkinson's patients and 16 healthy control participants, Swann focused on the original unfiltered beta waves to look for specific angles and full shape of the oscillations. Co-author Scott Cole, a doctoral student at UC San Diego in 2017, had noticed that people with Parkinson's disease appear to have sharp brain waves, suggesting a new look was warranted.
"The raw signals go up and down like sine waves but with more asymmetry," Swann said. "The steepness - the slant - turns out to be important in Parkinson's patients. This was easily detectable in the patients who are off medication."
When the peak is sharper at the top of the wave than in the trough, or low part of the oscillation, it is indicative of patients who are off their medications, she said.