From the May 2019 issue of HealthCare Business News magazine
Purchasing infusion pumps—A complex multi-stakeholder decision
Purchasing infusion pumps has become an onerous task with numerous complexities. To succeed in your infusion pump procurement planning, the following key questions and recommendations can help your organization:

Numed, a well established company in business since 1975 provides a wide range of service options including time & material service, PM only contracts, full service contracts, labor only contracts & system relocation. Call 800 96 Numed for more info.

1. Which infusion pump is right for our organization?
A multidisciplinary team of nurses, clinicians, pharmacists, and IT, clinical engineering, and risk management personnel should be assembled to identify the best pump with features that meet the organization's needs and expectations. A crucial part is also to assess the clinical workflow with each system. Many of the systems currently available offer distinct workflow differences. A great way to assess this is through a vendor fair that allows front-line clinicians to have hands-on time with the pumps prior to final selection. Since the selected infusion pumps are expected to last 7-10 years, it is paramount that the perspective of front-line users is thoroughly assessed.
2. How many infusion pumps do we need?
Unfortunately, there isn't a simple formula to identify the right number of infusion pumps for a particular facility size. A successful needs assessment includes a number of components — from assessing clinical workflow, number of beds, and census changes, all the way to pump distribution and cleaning assessments. The pump type desired — that is, single channel versus multichannel — will also impact the final count.
3. Are we ready for pump integration?
Infusion pump interoperability is an expected feature for most facilities looking for a new infusion system. Selection decisions are no longer just about the pumps and DERS, but about the pump as a part of the larger IT ecosystem. Many facilities are looking to implement pump interoperability to gain the added patient safety and clinical workflow benefits. However, it must be recognized that integration is a significant undertaking, which can last from 12 — 18 months and which requires coordination between several internal and external stakeholders, including the EHR vendor. While every healthcare facility should seek the availability of this functionality, making a practical plan and timeline for achieving it is equally important.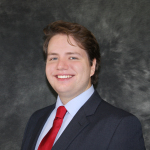 An exciting pump technology transition is currently underway, with features that can improve patient safety and clinical workflow. While an infusion pump can be a trusted safety partner, a lot still depends on the end user and how the system is configured to meet the clinical needs. And as we enter a new era of high-tech infusion safety, we must not forget the simpler things, such as proper use of traditional drip chamber and the roller clamp.
About the author: Juuso Leinonen is senior project engineer, Health Devices Group, Health Devices, for ECRI Institute.
Back to HCB News