A simple, two-step solution
When this cost-shift happens to patients whose insurers don't have in-network agreements with emergency medical air providers, balance billing and eye-catching headlines about "sky-high costs" often follow.
While the factors that lead to excessive bills for patients can be complex, the solution is not, requiring just two simple, straightforward steps. First, Congress needs to fix the root cause of the problem — change outdated CMS reimbursement rates that do not reflect the current cost of emergency air medical service. Managed-care organizations' lobbying groups can drive that change by educating lawmakers about how insurance companies are bearing the cost of these antiquated rates.

Numed, a well established company in business since 1975 provides a wide range of service options including time & material service, PM only contracts, full service contracts, labor only contracts & system relocation. Call 800 96 Numed for more info.

Managed care organizations can also negotiate fair and reasonable in-network agreements with air medical providers in their service areas. The good news is that recent progress on this front has been significant, as more insurance companies realize emergency care is a relied-on and medically necessary benefit for all their members, whether it is delivered on the ground or in the air. As evidence, air medical services have increased their network participation by an estimated 20 percent in the past year, according to AAMS. The benefits of in-network agreements, however, extend to more than just the air medical providers. By awarding such coverage, managed care organizations can be assured that their health plan members will continue to have access to the highest quality emergency care, which can save their life or prevent additional adverse health events. In some instances, eliminating care delays enables better outcomes and faster recoveries, which can reduce overall care costs. As they recover, members with in-network air medical coverage will not be burdened by balance bills, improving their satisfaction with their care and health plan. High member-satisfaction rates and in-network air medical coverage benefits can also be useful for marketing health plans to employers and communities, particularly in rural areas.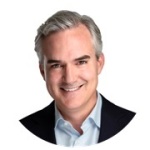 By following these steps, we can create a sustainable future for emergency medical air services, preserving access to lifesaving healthcare such as trauma and stroke care for the nearly 85 million Americans who live in predominately rural areas that don't have those services.
Chris Myers is the EVP of reimbursement at Air Methods, the leading air medical service provider.
Back to HCB News