The risk analysis is a required control, as defined in audit protocol. Without conducting a thorough and comprehensive risk analysis, a healthcare organization cannot identify applicable threats and vulnerabilities that allow for them to take corrective action. Completing a thorough risk analysis provides insight into the organization's security position, and allows for change before an audit takes place. Risk analysis should also be updated at least annually to ensure they reflect current operational practices.
To begin, an organization should document any ePHI (Electronic Personal Health Information) transmitting or processing services. This includes any business associates or employees that receive and use the ePHI. It's important to evaluate all aspects of the organization's operation to verify all uses and disclosures of ePHI are identified. Don't assume that your IT shop is aware of all of your uses and disclosures, inquire of all of the operational areas of your organization.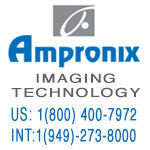 Special-Pricing Available on Medical Displays, Patient Monitors, Recorders, Printers, Media, Ultrasound Machines, and Cameras.This includes Top Brands such as SONY, BARCO, NDS, NEC, LG, EDAN, EIZO, ELO, FSN, PANASONIC, MITSUBISHI, OLYMPUS, & WIDE.

The Risk Assessment should evaluate the security, use and disclosure of PHI against HIPAA's privacy, security and breach notification implementation specifications.
3. Develop an action plan and a response toolkit
For many healthcare organizations, the question is not if they will receive a HIPAA audit or an OCR investigation, but when. The OCR, which is responsible for completing HIPAA audits, will contact the organization. The OCR will further ask for a variety of documents and data. Once these documents and data are reviewed, the OCR will send the organization a preliminary copy of its findings. This preliminary report gives healthcare organizations the opportunity to respond to the OCR, and have its responses included in the final report.
From the final report, the OCR will determine if an organization was in compliance of HIPPA and, if not, where an organization was lacking. If an organization was not in total compliance, the OCR will provide corrective action and technical assistance the organization can use to work toward compliance.
Developing an action plan and evaluating the organization's information security against the OCR audit protocol to develop an audit response toolkit will leave organizations with practical actions that serve their best interest, eliminate mistakes, and mitigate risk.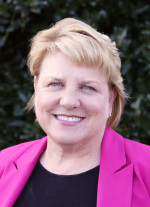 About the Author: Carol Amick is an experienced healthcare compliance professional with over 20 years of experience in healthcare. After starting her career at HCA she moved on to become a compliance consultant for a "Big 4" accounting firm and has since served as the internal audit director, compliance director and privacy officer for several healthcare providers. Carol has worked with post-acute care, outpatient, and acute care providers to develop and implement effective compliance programs. During her time as compliance and privacy director, Carol has led numerous investigations into PHI breaches and responded to outside investigations by the OCR, OIG and other regulatory agencies.
Carol has extensive experience in helping organizations ensure compliance with the complex healthcare regulations, and with responding to regulatory audits and investigations. She currently serves as the manager of Health Care Services at CompliancePoint.
Back to HCB News