由
Gus Iversen
, Editor in Chief | April 16, 2019
HCB News: Are there certain initiatives or goals you will be announcing?
MZG:
In our educational program The HealthCare Strategy Summit we will have discussion tables and meetings of the private sector and the government where you can present your doubts and suggestions about the health system in Mexico, the idea is that this forum serves as a platform to launch initiatives which begin to work in the sector.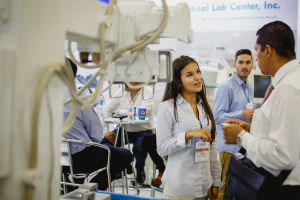 HCB News: What advice do you have for first-⁠time attendees?

Numed, a well established company in business since 1975 provides a wide range of service options including time & material service, PM only contracts, full service contracts, labor only contracts & system relocation. Call 800 96 Numed for more info.

MZG:
The advice I can give you is to come with the best disposition and openness to see relevant issues of the health sector and to conduct business with the most important players who will be meeting for 3 days.
HCB News: What makes Mexico City a good location for an international medical technology event?
MZG:
Mexico is a country in constant growth in the health care sector, it has a large foreign investment from different countries that seek to start new businesses, besides it has become one of the main destinations in medical tourism, it is the preferred destination by the US because here they can attend to different ailments with lower costs ranging from 35% to 70%
HCB News: For industry stakeholders who are not sure if they should attend Expo Med, what questions should they be asking themselves?
MZG:
The serious question, do you want to stay out of the most important event in Mexico in health care, in which you could interact with leading private companies and the public sector and make the best business connections.
HCB News: What about this year's event are you most excited about?
MZG:
As I mentioned before, having an educational program with international speakers and leaders in Mexico is a great plus, in addition to the commercial offer makes Expo Med the leading event in the sector and the best business platform.
Back to HCB News