While seen as a positive improvement, Busch notes that the increase in breast ultrasound does not necessarily mean more of a benefit for patients, saying that more screening may detect early-stage cancers that may not cause any problems, and that more studies are needed to explore if advanced screening makes an impact.
"The increase in rates of screening ultrasounds was small, even in states that required information about the potential benefits of supplemental screening be included in the notification," said Busch. "I would have expected to see a greater increase in supplemental ultrasound screening, given that dense breasts are common in women in their 40s and 50s. Previous studies have found that 38-57 percent of women in this age group have dense breasts."
Story Continues Below Advertisement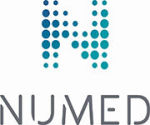 We offer full service contracts, PM contracts, rapid response, time and material,camera relocation. Nuclear medicine equipment service provider since 1975. Click or call now for more information 800 96 NUMED

She advises that providers discuss the implications of dense breasts with patients and consider all available individual patient risk factors. "This will help women decide on a screening strategy tailored to their individual risk factors and preferences."
The data used in the study was accessed through Yale University's participation in the Blue Cross Blue Shield Alliance for Health Research, and funding was provided through a grant by the American Cancer Society.
The findings were published in the
American Journal of Public Health.
Back to HCB News