From the April 2019 issue of HealthCare Business News magazine
The implications here extend well beyond AD to other neurodegenerative and brain conditions where the BBB is a major obstacle. We now have active trials of BBB opening and therapeutic delivery in primary and secondary brain tumours, as well for Amyotrophic Lateral Sclerosis (ALS) and Parkinson's disease.

Numed, a well established company in business since 1975 provides a wide range of service options including time & material service, PM only contracts, full service contracts, labor only contracts & system relocation. Call 800 96 Numed for more info.

Future directions
There has been little progress in AD therapeutics despite multiple promising studies, and billions of dollars spent on clinical trials. The most promising approaches target AD pathology directly, with antibodies binding to amyloid or tau, to enhance their clearance. To date, however, few clinically meaningful changes have been found, and a kind of therapeutic pessimism permeates the field. To the extent that the BBB is a major obstacle for current therapeutics, FUS, whether alone or in conjunction with a drug, may be a promising alternative.
While it is still early stages in the investigation of FUS BBB opening, this innovative approach shows promise for enhanced drug concentrations, dose reductions and potentially, the mitigation of side effects. It could one day also allow for early intervention at pre-symptomatic stages, particularly with advances in safety and tolerability.
One can also envision the delivery of vaccines or genes, to offset or influence the natural history of amyloid, tau, inflammation, or other pathologic hallmarks of AD. We are still very much at the beginning of this field, but hold out hope that FUS and a targeted approach to AD pathology at its earliest stages may help with future treatment of this most devastating and challenging of brain conditions.
About the authors: Dr. Nir Lipsman, M.D., Ph.D., is a neurosurgeon and scientist at Sunnybrook Health Sciences Centre in Toronto. He is the director of Sunnybrook's Harquail Centre for Neuromodulation and the clinical director for Sunnybrook's Focused Ultrasound Centre of Excellence.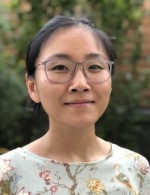 Dr. Ying Meng, M.D., is a neurosurgery resident and Ph.D. graduate student at the University of Toronto, currently working on preclinical and clinical applications of focused ultrasound to neurodegenerative and oncologic disease.
Back to HCB News