由
Lisa Chamoff
, Contributing Reporter | April 08, 2019
From the April 2019 issue of HealthCare Business News magazine

Quest Imaging Solutions provides all major brands of surgical c-arms (new and refurbished) and carries a large inventory for purchase or rent. With over 20 years in the medical equipment business we can help you fulfill your equipment needs

"The patient is able to remain on one OR surface and can be transferred to CT or MR," said Kevin Shanahan, head of sales for hybrid OR, orthopedic and general surgical tables for Getinge. "They're able to remain on that table for all three imaging modalities."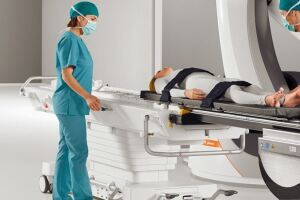 Shanahan said this follows the trend of neurosurgical and spine procedures moving to a hybrid OR setting with more use of imaging during the procedures.
"You're saving potential readmissions and re-surgeries and imaging procedures that would have to be completed at a later date," Shanahan said.
Previously, Siemens had a shorter tabletop that could be used only for upper body imaging, or the patient would have to be put onto a different stretcher and lifted into the machine, Shanahan said.
Also in February, Getinge released the Yuno II for orthopedic procedures, which provides easier access to the C-arm.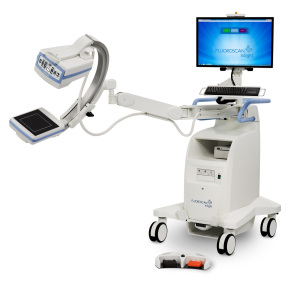 Hologic
In January of 2018, Hologic released software and hardware enhancements to its Fluoroscan InSight FD mini C-arm, which is used for imaging of the extremities, focusing on image clarity, positioning and maneuverability.
The new software includes a low-dose mode that the company says enables the user to reduce the dose up to 50 percent, compared to auto mode. The company claims this new mode produces up to 34 percent less dose, compared to its competitors' low dose mode.
High-resolution mode enables the user to get a high-resolution image that "enables them to use all the pixels in the detector to get an image with a very high detail," said Raj Sivakumar, associate product director for Hologic, who noted the detector on the Fluoroscan InSight FD has 75-micron pixel spacing.
The company also made the MegaView feature on the Fluoroscan InSight FD available in the review mode as well as the perform mode, while both taking and reviewing the images. This feature provides the user with an enlarged image for easy viewing in the operating room, Sivakumar said.