由
John R. Fischer
, Senior Reporter | April 01, 2019
From the April 2019 issue of HealthCare Business News magazine
Many envision that clinicians, particularly those using handheld or lower- and mid-range systems, will soon be able to use ultrasound to image the heart without the dedicated training required today. This is where AI comes into play.
"The expectations are very much related to workflow. Clinicians want the system helping them do things like measurements and to help them through the procedure," said Alexandra Gonçalves, MD, senior medical director for cardiovascular ultrasound at Philips. "The heart is a very intricate organ and moves, adding a lot of complexity. For instance, although the recommended methodology from the international guidelines is to use 3D for the volume quantification of the heart chambers, globally, this recommendation is not so widely followed because it used to require expertise. Examples such as Philips' HeartModel show AI is helping to minimize the training the person needs to have in order to acquire the image and perform the interpretation at the highest standards."

Quest Imaging Solutions provides all major brands of surgical c-arms (new and refurbished) and carries a large inventory for purchase or rent. With over 20 years in the medical equipment business we can help you fulfill your equipment needs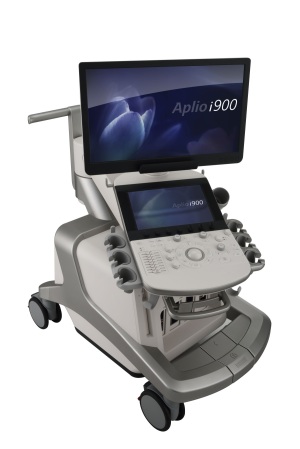 Echoing this sentiment is Al Lojewski, general manager for cardiovascular ultrasound at GE, who stressed that AI is intended to support, not replace, the physician.
"Why not have the ultrasound machine do those measurements automatically for you with autotracing or automeasuring," he said. "We can then be presented with the information and measurements compiled by the machine, and say 'Yes, I agree' or 'No' and make adjustments. It makes things more consistent, speeds up exams and allows physicians to spend more time with their patients."
Reducing variability through smart software
The need for specialized training around cardiac ultrasound is just one challenge that affects the ability of clinicians to provide quality care to patients. The other is the way in which scans are interpreted, with different observers viewing the same scan and producing different conclusions in what is called interobserver variability. Here, AI is also expected to make a big impact.