From the April 2019 issue of HealthCare Business News magazine
Privacy and HIPAA considerations
Privacy is always a concern. But advances in secure telecommunications from huge players like Amazon Web Service, GE's Azure, Apple and a growing number of smaller innovators have made it easier and more cost effective for vendors to employ strict standards of privacy.
Workflow is king

Quest Imaging Solutions provides all major brands of surgical c-arms (new and refurbished) and carries a large inventory for purchase or rent. With over 20 years in the medical equipment business we can help you fulfill your equipment needs

Any technology we come up with must be integrated into clinical practice, of course. But we're able to automate the alert process, and streamlined enrollment by eliminating the third-party data firms. You can enroll, train and start monitoring in a single visit.
When you empower the hands-on healthcare provider, you have the opportunity to derive the best possible outcome for the patient. These exciting technology and information science developments are doing for healthcare what the jet engine did for air travel – and doing more to empower providers than anything we've seen in years.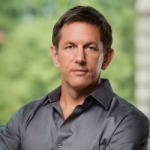 About the Author: Stuart Long is the CEO of InfoBionic, the manufacturer of the MoMe® Kardia. Formerly the CEO of Monarch Medical Systems, Stuart, with over 20 years in the medical device industry, also holds dual registries in noninvasive diagnostic echocardiography, where he held management roles in both hospital-based radiology and noninvasive cardiology.
Back to HCB News