By Doug Concepcion
As more healthcare equipment from cardiac monitors to glucometers, is equipped with wireless connectivity and sensors, potential exposure points increase – leaving doors open to harmful cybercriminals. This can not only be detrimental, but fatal in some cases. A pulmonary medication dispenser malfunction due to such hacking is a hospital's nightmare, to say the least.
That being said, hospitals and medical professionals can keep pace with innovation to deliver better patient care and equip themselves to protect devices from hackers. While connected devices within healthcare are significantly helping the patient experience and the larger healthcare industry, they can just as easily introduce serious threats and serve as points of damaging entry to the business.
Story Continues Below Advertisement
UMRi provides the very best new & refurbished gamma cameras, quality parts &repair services. We also rebuild & replace camera detectors, move camera systems across town or across the country. Call us at 888-239-3510
As these connected devices continue to make the lives of providers simpler, more efficient, and overall enhanced – the presence of these various facets of IoT within the business can be expected to rapidly expand.
In fact, Accenture recently reported that when it comes to the Internet of Health Things (IoHT), by introducing remote monitoring, information gathering, and more connectivity, IoHT has the ability to promote better use of healthcare resources, allow for more informed decisions and a reduction in inefficiencies or waste. The report estimates that the value of IoHT will top $163 billion by 2020. The research also found that 73 percent of healthcare executives believe IoT will be considered disruptive by 2020, as well.
There are actions that healthcare providers can take to prevent and protect against these breaches, one of which is properly deploying machine learning. Since most cyberattacks happen as a result of hiring third-parties, the ability of machine learning to monitor data exchanges with external parties to detect anomalies outside of the norm can be a true lifesaver.
Machine learning can also help predict threats and detect activity on the network and endpoints in real time, the organization can be equipped with all-inclusive enterprise detection and protection technology. This enables the monitoring of activity across all devices – which is a key component in safeguarding connected devices and the organization as a whole. Visibility and control are of utmost importance when it comes to the safe management of these IoT-enabled technology systems.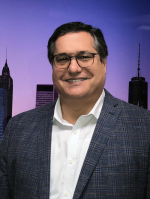 For the sake of patients, critical data, and the organization's longevity, cybersecurity cannot be treated as an afterthought in the budget planning process. In fact, considering the potential consequences of a breach within the healthcare environment, it should be at the forefront of business efforts. Partnering with experts in cybersecurity can help businesses get a clear perspective on the reality of their current IoT framework and set the organization up to be best secured in an increasingly connected industry.
About the author: Doug Concepcion is the director of security solutions engineering at Micro Strategies.