由
John W. Mitchell
, Senior Correspondent | November 12, 2018
From the November 2018 issue of HealthCare Business News magazine
Some experts argue there is too much reliance on computer scientists to bridge the machine learning, or AI, gap in medicine. In fact, a prospective review of the existing literature published in the journal NPJ Digital Medicine earlier this year found exactly that.
"By the time medical students become researchers or fellows, it's probably too late," Dr. Vijaya B. Kolachalama, Ph.D., lead author and assistant professor of medicine at Boston University School of Medicine (BUSM) told HCB News.

Numed, a well established company in business since 1975 provides a wide range of service options including time & material service, PM only contracts, full service contracts, labor only contracts & system relocation. Call 800 96 Numed for more info.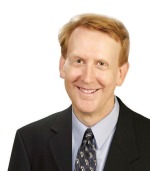 And what will this computer science emphasis mean for the radiologists who are utilizing it? Dr. Richard Gunderman, the John A. Campbell Professor of Radiology at Indiana University, is interested in the ethics of radiology and wonders if imaging leadership is doing enough to deter students from the temptations of billing fraud.
With PACS and EHRs, radiologists don't get the face time they used to with referring physicians – or even each other. Some radiologists even now work out of their homes. With social isolation more and more built into imaging, leadership needs to keep eyes, ears, and heart on the human factor.
Although many experts hope that AI will help bring radiologists back into the hospital community and out from behind their screens, new levels of automation could also exacerbate the risk for social isolation.
"Our love for technology can become too big," Gunderman told HCB News. "Our appreciation for interaction can atrophy. While we're mining the bleeding edge of AI, leaders must remember to advocate for a professional identity and a robust community of professionals. We must actively advocate that imaging is not just an economic activity, but a patient care endeavor."
An update on value-based payment models
In the past year, imaging thought leaders began defining imaging value under the evolving Medicare Access and CHIP Reauthorization Act of 2015 (MACRA) and the Merit-based Incentive Payment System (MIPS) compensation models.
While the details of MACRA and MIPS are starting to emerge, many radiologists are unsure what is involved in participating. The temptation might be to continue for as long as possible in the fee-for-service environment, but experts argue that's not a viable long-term strategy.