由
John W. Mitchell
, Senior Correspondent | November 12, 2018
From the November 2018 issue of HealthCare Business News magazine
He also stressed that real-life AI application could be "brittle," meaning it may be able to provide an impressive demonstration of an application that works well under specific OEM and or data system conditions, but that doesn't mean that performance automatically transfers to any individual hospital or clinical OEM platforms.
Fortunately, work is being done to address these challenges. For example, the National Institutes of Health is making its largest data sets available to scientists around the world.

Numed, a well established company in business since 1975 provides a wide range of service options including time & material service, PM only contracts, full service contracts, labor only contracts & system relocation. Call 800 96 Numed for more info.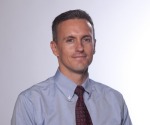 He reminds his imaging colleagues to evaluate emerging AI platforms critically. If, to take an example, an AI application claims to lower radiation dose exposure, that metric is measurable. This cautious process is how he and his Stanford colleagues are deploying AI solutions – and much of their work will be detailed before RSNA 2018.
According to Lungren, Stanford researchers are reviewing several imaging AI applications, including related to lowering dose, image reconstruction, and lower contrast, and will be sharing some of their work at RSNA.
"We're having a lot of fun seeing how (AI) models, and humans interact," he said. "But our models may work awesome at Stanford, but is it going to work at Duke or Cornell? We don't know; we have to find out."
Leadership that reflects the times
AI isn't just a technology issue, it's also a leadership issue, according to Dr. McGinty.
"The rapid acceleration of research and innovation around data science has presented both challenges and opportunities for imaging," she said. "Through the development of standardized use cases – the problems that are most worth solving and most amenable to an AI solution – we are influencing this rapidly evolving industry to ensure that we fully leverage this opportunity."
The ACR has established the Radiology Data Science Institute (ACRDSI) to work with all players in the imaging field – from radiologists to industry leaders to government agencies – in the interest of establishing a unified approach to harnessing these emerging tools. ACRDSI is led by a team of AI savvy radiologists and informatics and IT experts.
The need for groups like the ACRDSI may be indicative of how much uncertainty still exists in the emerging AI landscape. One trouble spot is in a lack of training for AI in medical schools.