由
John W. Mitchell
, Senior Correspondent | August 06, 2018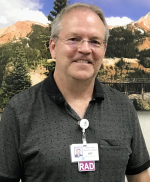 When it comes time to seek a new service agreement, let the current service provider know that cost is a primary consideration. He said to be prepared to switch vendors if the current vendor does not negotiate. Fortunately, one of the trends Richmond has noticed in recent years is that service providers have become more competitive on price.
In a lease situation, Richmond advises to be aware that the vendor may add property tax to the cost of the service agreement after the deal is signed, and that this expense should be negotiated beforehand.

Quest Imaging Solutions provides all major brands of surgical c-arms (new and refurbished) and carries a large inventory for purchase or rent. With over 20 years in the medical equipment business we can help you fulfill your equipment needs

Another key factor for a rural hospital is location. The service provider must be able to provide a fast response time for diagnostics and parts replacement in an out-of-the-way location.
Providers should also pay special attention to what parts are covered in a service agreement. "It makes no sense to have a service agreement where the parts that are most prone to fail are not covered," Richmond cautioned.
And finally, be sure that all agreements have an "out clause" for cancellation if the covered equipment should be replaced – especially if the original service contract was renegotiated. This he learned from experience many years ago.
"We had a vendor that lowered the cost of the service agreement for software maintenance with a longer term. There was no mention of an out clause in the agreement," Richmond said.
When the system reached end-of-life, Richmond said the hospital decided to purchase another vendor's system that offered more functionality at a lower cost. The (original) vendor insisted that they continue paying the cost of the service agreement, even though the hospital no longer owned the system.
Leverage service before the purchase
The negotiation for service should begin while the equipment is still a gleam in the eye of the radiologists, advises Alan Bailey, vice president of imaging services, Bon Scours Richmond Health System in Virginia.
"The best strategy is having the conversation with [the manufacturer] prior to the purchase," said Bailey. "I let them know that I'm looking for a five-year contract, to better manage the total cost of ownership, as part of the deal. Because once I have the equipment, I've lost my leverage."