From the June 2018 issue of HealthCare Business News magazine
In the near future, we hope to take these practices beyond the Texas Medical Center and deliver cutting-edge care to patients closer to home. To achieve this vision, Baylor College of Medicine and Radiology Partners are working together to bring the most advanced diagnostic and therapeutic medical technologies out of the academic center and into our large network of community hospitals throughout the U.S. A prostate cancer imaging program, led by Axumin PET scanning, is an example of the type of game-changing innovation that can arise out of an academic-private partnership such as that between Baylor College of Medicine and Radiology Partners.

Numed, a well established company in business since 1975 provides a wide range of service options including time & material service, PM only contracts, full service contracts, labor only contracts & system relocation. Call 800 96 Numed for more info.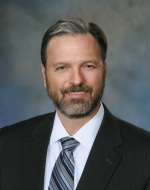 About the author: Dr. Eric M. Rohren is professor and chair of Radiology at Baylor College of Medicine in Houston, TX. His clinical and research expertise is in molecular and functional imaging, with nearly two decades of experience in the performance and interpretation of PET/CT studies and general nuclear medicine procedures, including oncologic, neurologic, and cardiac applications. He has published more than 100 articles in peer-reviewed journals, and lectures nationally and internationally on PET/CT. He has previously been a director on the American Board of Nuclear Medicine, including serving as chair of the board. He has led and participated in numerous research studies on diagnostic and therapeutic uses of radiopharmaceuticals, with research interests in targeted radionuclide therapy, volumetric parameters in PET/CT, and combined-modality imaging with PET and MR.
Back to HCB News