From the October 2017 issue of HealthCare Business News magazine
Earlier this year, a coalition of experts polled imaging departments across the U.K. to discover the state of magnetic resonance (MR) machines in the National Health Service (NHS).
The Clinical Imaging Board (CIB) – a collaboration between The Royal College of Radiologists, the College of Radiographers and the Institute of Physics and Engineering in Medicine – revealed half of healthcare organizations do not have set machine renewal plans, and more than a third of older magnetic resonance (MR) imaging scanners are not scheduled for replacement.
While many hospitals are operating newer equipment, 58 percent of MR systems used by those surveyed were at least five years old, meaning they may not be able to conduct state-of-the-art imaging, such as that needed for certain types of heart and prostate cancer scanning. Nearly a third (29 percent) of U.K. systems are over 10 years old.

Universal Medical provides the very best new & refurbished gamma cameras, quality parts & repair services. We also rebuild & replace camera detectors, move camera systems across town or across the country. Call us at 888-239-3510

In addition, these aging MR scanners are also set to do even more work, with departments estimating their workload is set to rise by at least 13 percent over the coming year.
Following the survey, CIB members were quick to call on hospitals and health chiefs to formulate clear plans to replace outdated equipment.
HealthCare Business News spoke to the leads at each CIB member organization to discover just what this aging equipment base means for doctors, radiographers and medical physicists on the ground, as well as their patients.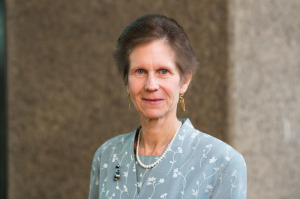 Dr Nicola Strickland, consultant clinical radiologist at Imperial College Healthcare NHS Trust, president of The Royal College of Radiologists and chair of the Clinical Imaging Board.
NHS imaging departments are conducting more than 3 million magnetic resonance (MR) scans every year. The technique is more time-consuming and expensive than most other scans, but it is a vital imaging method for investigating a whole range of different types of disease, including assessing patients with neurological and cardiac problems, looking for subtle bone diseases and tracking cancer, and demand is only set to keep growing.
The fact that nearly a third of public MR scanners are older than the maximum 10-year life span recommended by the European Society of Radiology is, sadly, not a surprise. As many are aware, our health service is under ongoing financial strain.