From the June 2017 issue of HealthCare Business News magazine
Consider a few of the ways RCM companies differ from the typical physician office:
•
Dedicated staff.
Unlike employees in many physician offices, RCM personnel are solely focused on maximizing revenues for their medical practice clients. They are typically charged with the responsibility of proactively addressing revenue-impacting changes, such as updated coding requirements for a specific payer or specialty. This is an add-on responsibility of the in-house billing staff and could easily be put off due to other priorities. Because RCM companies are staffed with multiple billing and collection experts, a practice also doesn't need to worry that an unexpected turnover or that a vacation in the billing department might lead to a short-term cash flow problem.
•
Industry expertise.
An RCM company is much more likely to have expertise in areas that will positively impact a practice's bottom line, such as CMS medically necessary rules, prepayment audits, insurance recoupments, ICD-10, MACRA/MPIS, PQRS and more.

Numed, a well established company in business since 1975 provides a wide range of service options including time & material service, PM only contracts, full service contracts, labor only contracts & system relocation. Call 800 96 Numed for more info.

•
Best practice mindshare.
Individual practices tend to operate in a silo, with little exposure to what other physician offices in their area or specialty are doing to maximize reimbursements or increase efficiencies. Because RCM companies provide services to numerous practices in multiple specialties, they have greater visibility to unique billing and coding nuances that can impact reimbursement. They are able to offer "best practice" guidance as needed to help practices create streamlined workflows and implement procedures that enhance both financial and non-financial operations.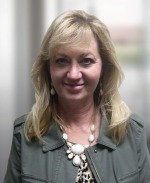 For example, RCM specialists can: Spot likely coding omissions, such as forgetting to bill for equipment use.Compare payments to contract allowables in order to spot underpayments.Educate the practice on regulatory changes that could impact the bottom line. Because RCM personnel are not practice employees, physicians and office personnel may view their feedback and advice more objectively and without misplaced emotion. For example, a physician may be more receptive to a recommendation to complete chart notes on a timely basis if the suggestion comes from an RCM employee and not the office manager. Similarly, by having an RCM professional handle patient collection issues, office staff and physicians are better able to preserve their relationships with patients. In addition, RCM professionals are well-trained to resolve even the most difficult collection cases.