From the April 2016 issue of HealthCare Business News magazine
Warmer Analyzer for Incubators and Radiant Warmers
Fluke Biomedical's INCU II Incubator/Radiant Warmer Analyzer weighs just three pounds; the compact INCU II can simultaneously measure relative humidity, airflow, sound and six independent temperature points. Its color-coded probes make it easy to switch between the sensors for testing temperature in an incubator or the five pucks for verifying the environment of a radiant warmer. The large LCD screen of the INCU II displays real- time test results, along with pass/fail indicators. Once an incubator reaches a steady temperature, it takes just 15 minutes to conduct a sequence of tests, which can be customized and stored in the analyzer. Test data can then be sent and monitored from a computer, using a USB cable or the INCU II wirelessly.

Quest Imaging Solutions provides all major brands of surgical c-arms (new and refurbished) and carries a large inventory for purchase or rent. With over 20 years in the medical equipment business we can help you fulfill your equipment needs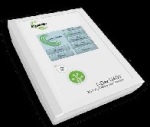 New System for Assessment of Lymphedema in Cancer Survivors
ImpediMed Limited, a global provider of medical technology to measure, monitor and manage fluid status in patients, has announced the U.S. commercial launch of its L-Dex system to aid in the clinical assessment of lymphedema. L-Dex is the first product of its kind to utilize bioimpedance spectroscopy (BIS), a noninvasive system for accurately measuring tissue composition and fluid status, to identify lymphedema up to 10 months before there is evidence of limb swelling. Early detection and subsequent intervention may help prevent the progression of the disease and, in some instances, even reverse it.
Ultrasound-CT Fusion System
Clear Guide Medical has received 510(k) clearance from the U.S. Food and Drug Administration to market its CT-Ultrasound fusion and image guidance system, the Clear Guide SCENERGY. Working in collaboration with partner hospitals, SCENERGY was developed in response to a clear need for simpler multi-modality imaging using ultrasound while minimizing the number of CTs and time spent in the CT suite. By showing the clarity of CT with the real-time visualization of ultrasound, users experience the benefits of both modalities simultaneously. Procedure duration will drop with SCENERGY's fully automated registration process. SCENERGY does not require special needles or new imaging equipment, preserving the customary workflow and maximizing the productivity of existing capital equipment.