由
Sean Ruck
, Contributing Editor | December 30, 2015
From the December 2015 issue of HealthCare Business News magazine
The AAMI Foundation's Laufman-Greatbatch Award
This is AAMI's most prestigious award. Named after two pioneers in the field — Harold Laufman, M.D. and Wilson Greatbatch, Ph.D. — this highly regarded award honors an individual or group that has made a unique and significant contribution to the advancement of health care technology and systems, service, patient care or patient safety. Candidates must demonstrate a significant, singular, and global impact on the advancement of patient care or patient safety through the advancement, development, enhancement or creation of a specific medical device, technology, system or service.
This year, the award honored Dr. Masakazu Tsuzuki, professor emeritus, The University of Tokyo; and former president of the Japanese Society of Medical Instrumentation. Tsuzuki received the award due to his role as a pioneering figure in health care technology in Japan. As a leader of JSMI, he has helped build ties with AAMI, participating in the AAMI Annual Conference & Expo for 25 consecutive years. His peers have praised him for his championing the use of standards around the world. Tsuzuki has authored or co-authored more than 450 scientific papers during his career.

Quest Imaging Solutions provides all major brands of surgical c-arms (new and refurbished) and carries a large inventory for purchase or rent. With over 20 years in the medical equipment business we can help you fulfill your equipment needs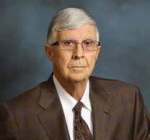 ACR Gold Medal
The American College of Radiology's highest honor, the ACR Gold Medal, is awarded annually to radiologists, radiation oncologists, medical physicists and other scientists for their distinguished and extraordinary service to the ACR or to the discipline of radiology.
Dr. Carl R. Bogardus Jr., FACR, of the Stephenson Cancer Center and University of Oklahoma describes his introduction to radiation oncology as love at first sight. He appreciates the opportunity the specialty affords him to both delve into physics and spend time with patients. From teaching to private practice, business to consulting, Bogardus' interests and abilities range widely. In his 48 years of membership and service to the ACR, he has been a member of the Board of Chancellors (1985–1992), serving as secretary (1987–1991) and president (1991–1992).
He served as president of ASTRO and ACR simultaneously. Bogardus is adamant that the ACR has shaped his career and insists many of his accomplishments would have been impossible without the College. Alongside his work in the ACR, Bogardus has devoted most of his career to developing the Radiation Oncology Coding and Nomenclature System, which he feels will be his most lasting contribution. In 2000, he started ONCOCHART electronic medical record, now one of the primary software programs used for management, documentation, charge capture and compliance in radiation oncology. He is also the author of 65 articles and eight textbook chapters and has developed several other software programs specific to radiologic oncology and billing.