由
Diana Bradley
, Staff Writer | November 30, 2011
The Radiological Society of North America's Board of Directors today named its new president, Dr. George Bisset III; president-elect, Dr. Sarah Donaldson; and chairman of the board, Dr. N. Reed Dunnick.
Dr. George Bisset III
Dedication to patient care, education, research promotion and fostering technologic innovations are all elements of RSNA's strategic plan, which Bisset aims to uphold in his new role.
"In my role as president, I have several pressing goals for the coming year," said Bisset, chief of pediatric radiology at Texas Children's Hospital and Edward B. Singleton Professor of Radiology at Houston's Baylor College of Medicine, in a statement. "We will carefully focus on our newly redesigned strategic plan and, in a continuing quest to enhance member benefits, we will seek to provide more opportunities for interactive and point-of-service education," he noted.

Numed, a well established company in business since 1975 provides a wide range of service options including time & material service, PM only contracts, full service contracts, labor only contracts & system relocation. Call 800 96 Numed for more info.

During his career, Bisset has been an active member of various medical organizations and societies, including the American Board of Radiology, where he served as a Trustee; the American College of Radiology, which granted him the Distinguished Committee Service Award; and the Society for Pediatric Radiology, of which he has served on the board of directors and was awarded the bronze medal and John Caffey Award.
Dr. Sarah Donaldson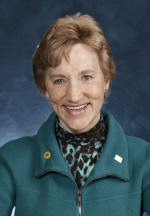 Of her new appointment and RSNA, Donaldson said it is imperative the Society fosters the development of new technologies, educational opportunities and facilitate informatics strategies to improve efficiency and effectiveness of care delivery.
"I look forward to carrying out the Society's new strategic plan, which encompasses all these initiatives and lays a strong foundation for the practice of patient-centered radiology," said Donaldson in a statement.
As the Catherine and Howard Avery Professor of Radiation Oncology at Calif.-based Stanford University School of Medicine, Donaldson also serves as associate residency program director of radiation oncology at Stanford Hospital and Clinics and is chief of radiation oncology service at Lucile Salter Packard Children's Hospital at Stanford.