From the March 2011 issue of HealthCare Business News magazine
This report originally appeared in the March 2011 issue of DOTmed Business News
By Kathy Mahdoubi, DOTmed News
The entire surgical and cosmetic laser enterprise involves several disciplines from dermatology to neurosurgery and an ever-broadening spectrum of procedures from laser hair-removal and acne treatment to the diagnosis, therapy and surgical treatment of cancer and degenerative disease. So-called light medicine is making a name for itself with innovative photodynamic therapies, lit-up nanoparticles and photobiomodulation — used to disrupt cell biology, reduce inflammation and help cells heal. These days, lasers and optical technologies are not only being used in the operating room for the surgical removal of tissue, but also for diagnostic purposes, and new laser research may clear the way for smarter and more sensitive prosthetic limbs.

Universal Medical provides the very best new & refurbished gamma cameras, quality parts & repair services. We also rebuild & replace camera detectors, move camera systems across town or across the country. Call us at 888-239-3510

On the business side, elective cosmetic procedures still account for the largest share of procedures in the laser market, and some experts believe that global sales are finally beaming a bit brighter this year after a few particularly dim years thanks to expanding international markets for both OEMs and resellers of cosmetic lasers.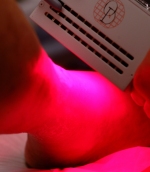 Minimally invasive aesthetic procedures used to trim the waistline, eliminate varicose veins and smooth blemished and hirsute skin continue to be mainstays for the laser industry. It may not be the most glamorous procedure, but hair removal is still by far the most in-demand laser treatment, says E. Duco Jansen, president of the American Society for Lasers in Medicine and Surgery.
An array of technologies
Some of the most widely used lasers include YAG (yttrium aluminum garnet) and CO2 lasers, but in recent years an increasing number of alternative and minimally invasive technologies have been brought to light, including multi-device platforms that use non-surgical intense pulsed light and radio frequency technologies.
While cosmetic procedures are widely known as the main drivers in the industry, the whole spectrum of laser applications includes imaging, optical diagnostics, surgical and therapeutic applications. Lasers have been used in medicine for decades, but a field called photodynamic therapy, which means the combined use of lasers and pharmaceuticals, has been enjoyed growing interest, especially now that it is being implicated in an area of nanomedicine.