This report originally appeared in the September 2009 issue of DOTmed Business News
Many manufacturers and end users of MRIs have been on a conveyer belt of reduced profitability for a few years now as a result of the Deficit Reduction Act (DRA) and ongoing economic instability. National MRI sales have plummeted this year and more reimbursement cuts could be in store, keeping widespread capital budgets on ice, but not all is doom and gloom. MRI is still a leading source of revenue in hospitals and imaging centers across the country, advanced 3T systems and niche technologies like open and upright MRI scanners are continuing to sell and the independent service business is holding strong. Growing trends like non-contrast imaging, MR scanning for dementia, and intraoperative and interventional MRI are emerging applications worth getting excited about.
Stark statistics for manufacturers

Quest Imaging Solutions provides all major brands of surgical c-arms (new and refurbished) and carries a large inventory for purchase or rent. With over 20 years in the medical equipment business we can help you fulfill your equipment needs

NEMA, the association for electrical and medical imaging manufacturers, reports periodic sales statistics to its members. The association reported that although the MRI market as a whole declined by 9% between 2003 and 2008, Toshiba has seen market share growth during that period, says Joel Urick, MR product manager for Toshiba.
That statistic is mild compared to year-to-date market numbers. NEMA reported that through the second quarter 2009, the overall MRI market was down 40%, says Stephen Mitchell, senior director of Philips' MR Imaging Systems.
"The biggest factor has been the economic crash of late 2008," says Mitchell. "That has basically put a lot of imaging projects on hold."
"In 2003, MRI sales were approaching 1,200 units a year," says Hitachi Medical Systems' vice president and general manager of MR and CT, Sheldon Schaffer. "In 2009, the best estimate in annual sales from a unit volume perspective will probably be around 700 MRI units. There has been a significant decline."
In addition to the economy, the DRA's impact on the imaging industry has been far and wide, but the freestanding MRI industry has been hit especially hard. The intent of the DRA imaging cuts were to slow the rapid growth of Centers for Medicare and Medicaid (CMS) billing for imaging services coming from practicing physicians and freestanding imaging in the early 2000s.
"You saw a great increase in billing in the years 2000 to 2006," says Cynthia Moran, assistant executive director for the American College of Radiology (ACR) Government Relations and Economic Policy Department. "Imaging services were the fastest growing component of Medicare spending at that time, but since the DRA, this growth rate has flattened out."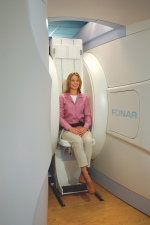 The DRA led to cuts in the Medicare Physician Fee Schedule (MPFS) and Hospital Outpatient Prospective Payment System (HOPPS), which had the effect of slashing reimbursement for MRI procedures anywhere from 20% to 30%, and perhaps even 40%, some analysts say. "That is not an unreasonable estimate," says Moran.
The Medicare Payment Advisory Commission (MedPAC) has now advised CMS to increase the imaging industry's utilization rate from 50% to 90%. If passed, the new relative value formula would effectively act as an additional cut in reimbursement, but some think that this modality may be spared, because "the DRA has already taken such a bite out of MRI," says Moran.
Established in 1981, the Center for Diagnostic Imaging (CDI) was one of the first freestanding imaging centers in the country and is now a network of providers practicing in 50 imaging centers nationwide. CEO, Bob Baumgartner, says that MRI is still the primary revenue provider for the network. Not only have the economy and reimbursement cuts had an impact, but the credit crisis has affected the viability of the MRI industry.
"The credit crisis has made it difficult for imaging providers to sell their practices or finance acquisitions," says Baumgartner. From the patient perspective, Baumgartner is also seeing higher deductible co-pays and more patients delaying services, especially for discretionary musculoskeletal imaging, such as MRI scans for generalized back pain.
Optimism prevails for some hospitals
Clinical Radiologists, S.C., is a large radiology group headquartered in Springfield, Ill. Dr. Craig Russo is vice chairman of radiology at Memorial Medical Center, the largest hospital within the group, which includes more than 50 radiologists and operates in 20 hospitals and over 30 outpatient and stand-alone clinics throughout the Midwest. The group interprets exams from over 30 MRI scanners, with the majority of them being GE and Siemens 1.5T systems.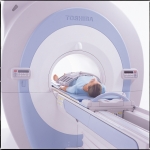 Unlike some other communities, Springfield has a thriving medical community and the economic downturn and threat of health care reform has not dampened their technological investment. "The hospitals here have been investing quite vigorously in MRI lately," says Dr. Russo. "This is a fairly small community, maybe about 120,000 people - and in the last year we've gone from one 3T magnet to three...This hospital and this administration in particular, have looked at it from the standpoint that now is the time to make the investment in order to be very well-equipped in the near term as well as long-term."
One service location recently invested in the Siemens MAGNETOM Verio 3T. "Clearly, the patient experiences less claustrophobia and technologically, it's a very advanced system," says Dr. Russo. "We don't have to make any sacrifices in terms of image quality."
Independents large and small are enjoying an edge over OEMs
MagnaServ, Inc., a leading national parts, service, refurbishing and mobile MRI organization, and exclusive GE house, is not experiencing any of the decline that is daunting some manufacturers.
"Our percent of increase over the last three or four years has been about 12% to 15% a year and that's going to continue," says MagnaServ executive vice president, Bernie Bartoszek.
OEM service contracts can be anywhere from 20% to 30% higher than MagnaServ's, says Bartoszek. On the refurbishing front, the GE Excite series is the biggest seller. One of these systems would cost from $1.2 to $1.4 million new, but MagnaServ can offer a reconditioned Excite for half that.
Pricing is not the only reason why the business is growing. Following the DRA, the company started changing its customer base and began positioning itself in order to fare better when the freestanding imaging sector really took a beating.
"We made a determination three years ago to go from 70% imaging centers and 30% hospitals to 30% imaging centers and 70% hospitals," says Bartoszek.
Inside the company's reconditioning headquarters in Stuart, Fla., all engineers have at least 10 years GE field experience and take command of MagnaServ's on-site coil repair depot and shielded testing bay, which is hooked-up with a working MRI.
"We've got the ability to have nine MRIs hooked up and running cold and we can have anywhere from five to eight MRI mobiles that we keep cold for various companies," says Bartoszek.
Another repositioning tactic has been to become a Siemens multi-vendor partner for GE equipment. Bartoszek explains that other OEMs can bid for service contracts on not just their equipment, but all the imaging equipment on site, no matter the manufacturer. Once they get a contract, OEMs like Siemens can subcontract GE service out to independents like MagnaServ.
New service on the block
Thomas Hineman is president of Ohio Valley Medical Systems, LLC, an exclusive Hitachi service organization working mostly with outpatient imaging centers nationwide. MRI represents about 95% of business for the company, which just reached its one-year anniversary in August. Outpatient imaging centers may be suffering, but Ohio Valley has experienced a banner year.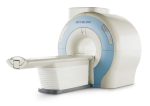 "The state of the economy is helping us tremendously," says Hineman. "Customers are unable to afford manufacturer service contracts and in the last three months we've grown dramatically -- I've tripled what I estimated when I started the business. We're probably going to expand and hire at least two more people this year. We couldn't be happier about our growth."
The Hitachi Airis and Altair families have been among the best selling units, and up until now, 1.5 Tesla systems were the ceiling, but Ohio Valley may be expanding into Siemens territory soon with a contract on a 3T system, a sector of the market that not many servicers have penetrated yet.
These success stories stand out against the majority of ISOs surveyed. Most reported steady business with no significant growth, but also no real decline.
"It's been slower than normal and we're working twice as hard to get the same results, but by the same token - customers see you're working that much harder for them and they'll stay with you when times are tough," says Leon Gugel, president of Metropolis International, a stocking dealer of Hitachi, GE and Toshiba used and refurbished MRI systems.
Jesse Roche, director of BioMagnetics, Ltd., a northeastern regional MRI service and refurbishing organization for GE and Siemens MR systems, is concerned that the proposed MedPAC changes could lead to a lot more than just a cut in reimbursement, including fewer operating imaging centers, longer scanning hours, more demand for after-hours services, and not just competitive, but aggressive pricing of service contracts.
"When the market contracts, OEMs become revenue-pressed and much more competitive," says Roche. "When that occurs, their pricing latitude expands."
Bartoszek says that GE has indeed lowered the company's service contract price points by double digits, but they still do not come near ISO prices. Still, OEMs are developing their refurbish and service sectors and are keeping a sharp eye on opportunities.
"As soon as contracts are about to expire, OEMs are keenly aware and a salesperson is immediately at the door trying to capture that contract," says Roche.
Trophy MRI: OEMs' latest and strongest selling
"The high field Titan is our newest product with a large bore technology. With the Titan, we also offer the Pianissimo quiet vacuum-packed gradients and Atlas integrated coil technology," says Toshiba's Urick.
The Titan is a high field 1.5 Tesla system, with the largest bore on the market, with a 71-cm aperture opening and a current list price of $1.7 million. Pianissimo gradients reduce acoustic noise by 90% and the Atlas integrated coil technology allows multiple coils to be used simultaneously. You can do a head scan, a cervical scan and an angio scan all at once. Toshiba also offers upgrades from their Vantage line up through the Titan. Customers can purchase used systems and enjoy significant cost savings in construction.
No one is talking, but Toshiba is purportedly working on a 3T system for release in the not too distant future, a sign of financial health for the company's MRI business, which grew by 12% in 2008.
"Even in a down market, we're finding ways to make sales and sustain growth," says Urick.
Like many other companies, Toshiba started out with a customer base that was largely comprised of outpatient and independent imaging centers, but in recent years, the company has been moving more into hospitals and now considers hospitals the company's primary customer base.
For Hitachi Medical Systems, the breadwinning products include the Oasis open high-field 1.2T system and the Echelon, which is a traditional high-field 1.5T system.
"The Oasis has higher sales volume than the Echelon, but both sell very strongly," says Schaffer.
The Oasis' open design is more comfortable for geriatric patients and the obese, as well as children, and they are comparable in image quality to traditional 1.5T systems. Oasis was introduced in 2008 and over the past few months, Hitachi has been in discussions with a number of pediatric hospitals. Currently, 35 Oasis systems are in operation and Schaffer estimates that open systems represent about 30% of the overall MRI install base.
Hitachi offers Phased Array technology and additional RF channels to improve signal-to-noise ratio. Currently the Oasis has an 8-channel system and the Echelon is available in both an 8 and 16 channel configuration.
"We've added additional coils for specific applications such as breast imaging and cardiac imaging as well as orthopedic applications," says Schaffer.
Philips Healthcare introduced the company's state-of-the-art Achieva TX 3.0T system at RSNA last year. "What the 3T TX compact short-bore system does is it brings multi-channel transmit coil technology to the commercial marketplace," says Mitchell. The key benefit of having MultiTransmit is it reduces the imaging artifacts that are often seen in high-field 3T images, most notably in breast, liver and pelvic imaging.
Philips offers optimized software packages for a wide range of procedures, including neuro, vascular, musculoskeletal and other imaging. The company also offers the Panorama High Field Open MR scanner.
"With an open system, you can get the specific anatomy that you want to scan in to the sweet spot of the magnet-the isocenter, which is something you can't do on very large patients with traditional closed systems," says Mitchell.
Philips' Achieva XR can be installed as a 1.5T system and upgraded to a 3T system easily and cost effectively. "We're the only company that has a rampable 1.5T system," says Mitchell. "With the Achieva XR we simply ramp the magnet from 1.5T to 3T field strength and replace the surface coils with 3T surface coils and the whole process takes about a week. In terms of cost savings, you would save between $750,000 and $1 million dollars in the process compared to a deinstall and reinstall project."
Philips is currently involved in High Intensity Focused Ultrasound clinical trials for uterine fibroid ablations guided by MRI and both Philips and Siemens are in the research and development phase of 7 Tesla systems.
GE Healthcare's Discovery MR 750 3T system was launched almost a year ago, and is the highest performing system in the industry in terms of magnet homogeneity as well as gradient and receive chain performance, says Jim Davis, vice president and general manager of the MR business.
GE also recently launched the MR 450, a brand new 1.5T system sharing common architecture with the 3T. Davis says it features the highest fidelity gradient amplifier in the industry and the system offers an expansive field of view and a 32-channel receive chain configuration with Optic RX -- a way to digitize the signal in the scan room that significantly increases SNR. GE has also developed Cube sequences that allow users to scan in 3-D. Advanced software applications include SWAN, designed for stroke and perfusion imaging.
Dynamic MRI
Since the 2001 introduction of the Fonar UPRIGHT Multi-Position MRI, several studies have concluded that a variety of pathologies, especially those pertaining to the spine, are better visualized when patients are scanned in dynamic weight-bearing positions and not just lying flat. The Fonar Upright MRI allows patients to be scanned in a number of positions, including recumbent, bending, sitting, and standing. It has been shown to provide unique views of not just the spine, but also the pelvic floor, hernias and the prostate, or any part of the anatomy that can be influenced by weight or position.
"The Upright MRI is a paradigm shift in scanning patients," notes Art Brady, Fonar's account manager. "It sees the complete picture, for example, of the spine's pathology in all positions it occupies, not just a 'snapshot' in one position. The conventional MRI visualizes the spine in only one position, lying down with the patient's body weight removed. That is the least informative position. It is essential that doctors see the spine in the upright weight-bearing positions, including flexion (bending forward), and extension (bending backward)."
Fonar has an illustrious history in the MRI industry. The company founder, Dr. Raymond Damadian, introduced the concept of the whole-body MRI scanner in the late 1960s, back when it was dubbed Nuclear Magnetic Resonance (NMR). He discovered the abnormal MRI signal produced by cancer tissue and the signal differences among normal tissues in 1970, and filed the first patent in 1972. The first scan of a live human being was achieved in 1977, and in 1980 Fonar installed the first commercial MRI scanner.
The Upright MRI is proving beneficial in visualizing a plethora of pathologies. A study of 553 patients by UCLA, and published in the March 2008 Spine Journal, concluded that a significant increase in the degree of lumbar disc herniation was found by examining flexion and extension views, when compared with neutral views alone.
The Upright MRI system features a magnetic field strength of 0.6 Tesla, but the images are on par with those made at 1.5 Tesla, due in part to the use of its coil technology which includes both planar and solenoidal coils.
The Upright could be especially beneficial for scoliosis patients and allows them to avoid harmful X-ray radiation. Fonar's specialized scoliosis software and coils are currently being field-tested and may provide a cost-competitive and radiation-free imaging alternative to X-ray. Upright scoliosis exams take about 10 minutes and provide coronal, sagittal and axial views of the spine with 3-D acquisition and curved multi-planar reconstruction.
"Having the most comprehensive imaging can improve diagnosis and surgical outcomes, which can reduce medical costs dramatically," says Daniel Culver, Fonar director of communications.
"We have customers who have 1.5T and 3T MRIs and the Fonar Upright MRI, and we are told that it is much easier to grow the business of the Upright MRI," says Culver. "We simply image the spine better. We can also image patients who can't lie down because of COPD or a spine dysfunction. We also image claustrophobic and obese patients with unparalleled ease."
Fonar currently has 134 Upright MRI scanners operating internationally and just recently sold units in Libya, Canada and Australia.
Non-contrast Imaging
A wave of non-contrast imaging is picking up speed across all the major manufacturers. New sequences are especially designed to capture signal without agents, which a significant number of patients cannot tolerate. Fonar, Toshiba, GE and others offer some form of non-contrast imaging for select procedures.
"The development of non-contrast imaging has really been one of the key successes with selling in the U.S. market," says Urick.
"Everybody is being responsive to the marketplace demand for newer non-contrast imaging techniques," says Davis, who points out that there is also a cost driver behind the development. "With or without contrast, your reimbursement is the same, so it is an added cost."
MRI on the brain
Dr. Russo is the section head of neuroradiology at the Memorial Medical Center. He is a proponent of 3T high field strength systems for brain imaging. "These 3 Tesla systems are not necessarily the best for everything, but there are clear advantages, especially for brain imaging applications."
MR is an excellent modality for neurosurgery due to the high sensitivity and soft-tissue contrast of its images. Some of the most striking applications in neurological MRI procedures include diffusion tensor imaging (DTI), a method of MRI that provides clear images of neural tracts, and functional MRI, which clearly maps important regions of the brain by their function.
Superior detection of dementia and Alzheimer's disease may be possible with specialized MRI software, like the software that helped researchers detect Alzheimer's disease with 100% accuracy in a recent cohort study conducted by Massachusetts General Hospital. In two separate cohorts, patients with mild cognitive impairment were also distinguished from controls with 91% and 95% accuracy. The study, published in the May 2009 edition of Brain, demonstrated that with the help of specialized software, MR could be a powerful diagnostic tool in the accurate detection of Alzheimer's disease.
"I think it will be huge when it is shown to be very consistent and reliable," says Dr. Russo. "I think it will be gigantic. Dementia imaging is going to be very important in the future and I will certainly be watching the literature to look for ways to borrow those ideas and bring that to the community level."
MRI in the O/R
MRI's foray into the brain continues with intraoperative and interventional MR. IMRIS, a Manitoba, Canada-based manufacturer, is a leading provider of intraoperative MR systems for neurosurgery. The IMRISneuro, available in both 1.5T and 3T high field strengths, is a movable, ceiling-mounted system that can be brought into the operating room during surgery to map the progress of procedures including craniotomies - open-skull surgeries most commonly performed for the removal of brain tumors. By providing up-to-the-minute imaging of targeted areas, intraoperative MR can help surgeons accurately excise tumors with the least possible damage to vital surrounding tissues.
"IMRIS is the only company that provides a solution focusing solely on optimization of the workflow that surgeons, nurses and anesthesiologists are familiar with today. We are not changing the standard operating procedures of neurosurgery," says Rami Liebenthal, IMRIS executive vice president of marketing and sales.
A recent study concluded that tumor resection is extended in surgery for about 40% of patients as a result of new information gleaned from intraoperative MR images, says Liebenthal. This could be due in part to brain tissue shifting during surgery. By introducing MR into the O/R, neurosurgeons are able to more accurately map not only a potentially more effective or safer approach to the tumor using DTI, they can also use functional MRI to steer clear of critical centers of the brain that, if damaged, could cause post-surgery impairments like speech impediments or abnormal vision or motor sensation.
"Surgeons benefit tremendously by having the ability to get a fresh set of images when they need them most -- prior to the conclusion of surgery. It gives surgeons a high level of confidence that the work is complete and of the highest possible quality."
The IMRISneuro has been installed or selected for 30 locations internationally, including top clinics like Massachusetts General Hospital, Johns Hopkins and the Mayo Clinic, and can be custom-configured for the O/R.
"The movable magnet can be configured to suit the specific needs of the surgical team in the hospital in either a two or three room setup," says Jeanne Elliott, IMRIS' director of global sales programs.
IMRIS also manufactures fully functional surgical tables that double as MRI tables. Most critical devices, like patient monitoring systems and anesthesiology accessories are MR compatible up to 3T, says Liebenthal. Devices like microscopes and navigation systems are often not compatible and must be moved outside the magnetic field during imaging. The IMRISneuro has been used safely in the treatment of about 2,400 patients globally.
Brain tumor surgery is just the beginning. Pending FDA clearance, IMRIS is planning to introduce IMRIScardio and IMRISnv, which could help optimize the workflow of cardiac intervention and stroke management.
"The volume of [stroke] cases is significantly higher than in brain tumor cases," says Liebenthal. "We can see how the use of MR-guided intervention is going to expand dramatically in the next few years."
Time is Brain
According to the CDC, stroke is the third leading cause of death and approximately 795,000 strokes occur in the U.S. each year. MR may represent a key time-saving tool in interventional stroke imaging. IMRISnv, if cleared, could significantly decrease critical minutes wasted transporting patients from one department of the hospital to another.
"The idea is to provide a diagnosis and treatment environment in the angio room that will allow a very quick diagnosis of the stroke by using MR imaging and a technique called diffusion-perfusion mismatch imaging," says Liebenthal. "Once it is diagnosed, you can see exactly where the stroke occurred in the brain while the patient remains on the treatment bed and the angio system is then used to guide the treatment procedure. The results can be seen immediately."
IMRIS holds global patents and just released this year's second quarter figures, which show a 20% increase from last year with $9.8 million in total sales.
"We are showing a very interesting growth trend even in times of stress with capital budgets being cut or put on hold," says Liebenthal. "Even in that environment we are able to grow, which is a terrific indication of the awareness in the market."
The number one priority, above all else, is the patient, says Elliott. The most important driver behind the implementation of this technology is that it can help provide a high level of care for patients when they need it most.
MRI moves ahead
No matter how bleak the economic outlook may be, the need for advanced MRI persists.
"MR has an incredible amount of clinical runway left," says Davis. "We've untapped at most 30% of what MR can really do."
That is the echo from all sectors of the MRI industry, from manufacturers and service organizations to radiology groups and hospitals. This nearly 30-year-old modality seems to be just getting warmed up.
---
DOTmed Registered MRI Equipment Sales & Service Companies
Names in boldface are Premium Listings.
Domestic
Butch Holliday, DR Medical
, AR
Dick Slade, BIS Technologies
, AZ
DOTmed Certified/100
Donald Creedon, Global Medical Solutions
, AZ
George Fower, Altair Imaging, LLC
, CA
DOTmed Certified
James Fower, Calscan Medical Enterprises, Inc.
, CA
DOTmed Certified
Paul DeWinter, AEA Technology, Inc.
, CA
Mazin Faour, Variware, Inc.
, CA
Rick Stockton, Atlas Medical Technologies
, CA
DOTmed Certified
Terry Andrues, Mobile Interim Solutions
, CA
Robert Graham, Sound Imaging, Inc.
, CA
DOTmed Certified
R.C. Kapoor, A & R Investments International
, CA
Dan McGuan, Viable Med Services, Inc.
, CA
DOTmed Certified/100
Sammy Ciling, Barrington United, Corp.
, CA
Troy Kamphuis, Blue Sky Exchange
, CO
Chris Ash, Scanworks
, CO
Bruce Smith, Sonora Medical Systems, Inc.
, CO
DOTmed Certified
Bernie Bartoszek, MagnaServ, Inc.
, CO
Brett Chandler, Accuro Imaging
, FL
David Denholtz, Integrity Medical Systems, Inc.
, FL
DOTmed Certified/100
Olga De La Paz, Puma Export, Inc.
, FL
David Stuart, AEL Financial
, FL
Marlene Alencar, FVP Medical
, FL
DOTmed Certified
Daniel Pereira, Hospital Planet, Inc.
, FL
Miguel Machuca, Diagnostic Medical Equipment Solutions Corp.
, FL
German Filgueira, PODER, Inc.
, FL
DOTmed Certified
Dennis Giuzio, Mobile Radiology, Inc.
, FL
Robert Serros, Jr., Amber Diagnostics
, FL
Betsy Gordon, E.L.V.S. - Equipment Locator Vendor Services
, FL
DOTmed Certified/100
Anwar Mithavayani, Reliant Medical
, FL
DOTmed Certified
Ray McClellan, MRI Technical Services, Inc.
, GA
Michael Glynn, Mylin Medical Systems, Inc.
, IL
DOTmed 100
John Pemberton, Barrington Medical Imaging, LLC
, IL
James Gallagher, LG Medical Technologies, Inc.
, IL
Dave Johnson, Genesis Mobile Partners
, IL
Mike Ghazal, Zetta Medical Technologies, LLC
, IL
Craig Russo, Clinical Radiologists, S.C.
, IL
Gary Knirr, Basic MRI Medical Systems
, IL
William King, KING Equipment Services, Inc.
, IL
DOTmed Certified
Wes Solmos, Creative Foam Medical Systems
, IN
DOTmed Certified
Davyn McGuire, Med Exchange International, Inc.
, MA
DOTmed Certified/100
Jeff Rogers, Medical Imaging Resources, Inc.
, MI
DOTmed 100
Zeina Karaky, Cedars Medical Equipment Co.
, MI
Steve Rentz, Block Imaging International, Inc.
, MI
Christi Kukes, DMS Health Technologies
, ND
Alison Fortin, Global Inventory Management, LLC
, NH
Robert Manetta, Nationwide Imaging Services
, NJ
DOTmed Certified/100
Gary Provenzano, Proton Services, Inc.
, NJ
DOTmed Certified
Joseph Jenkins, International Imaging Ltd.
, NV
Leon Gugel, Metropolis International
, NY
DOTmed Certified/100
Dan Culver, Fonar
, NY
John Kollegger, Bay Shore Medical, LLC
, NY
DOTmed 100
Jeff Weiss, Atlantis Worldwide, LLC
, NY
Thomas Hineman, Ohio Valley Medical Systems, LLC
, OH
Sheldon Schaffer, Hitachi Medical Systems America
, OH
Don Salyer, InSight Health Corp.
, OH
DOTmed Certified
Michael Profeta, Magnetic Resonance Technologies
, OH
DOTmed Certified
Adam Brazeal, Imaging 100
, OK
Jesse Roche, BioMagnetics, Ltd.
, PA
DOTmed Certified
Vincent Tecce, National MRI Parts & Service
, PA
Trey McIntyre, International Medical Equipment and Service, Inc.
, SC
DOTmed Certified/100
Debbie van der Touw, Radiology OneSource
, TN
DOTmed Certified/100
Gary Casey, A.C.M.I.
, TN
Lee Kelly, AAN Radiology Systems, Inc.
, TX
DOTmed Certified
Marshall Shannon, Image Technology Consulting, LLC
, TX
DOTmed Certified/100
John Bolte, MEDFAB MRI Services, LLC
, TX
Larry Knight, Sunrise Medical Technology, Inc.
, TX
DOTmed Certified
Cliff Hess, Texas Medical Mobile Services
, TX
Curtis Hagg, Vivid Imaging
, VA
Paul Zahn, Shared Medical Equipment Group, LLC
, WI
DOTmed Certified/100
LeRoy Blawat, Resonant Diagnostics, LLC
, WI
DOTmed Certified
International
Gustavo Juarez, Macor Insumos Hospitalarios
, Argentina
Himanshu Gupta, EverX Pty Ltd
, Australia
DOTmed Certified/100
David Lapenat, ANDA Medical, Inc.
, Canada
DOTmed Certified/100
Rami Liebenthal, IMRIS
, Canada
Song Wang, Shen Zhen Allright Medical Co., Ltd.
, China
Cesar Raul Cuervo, Medica Y Computadores
, Columbia
Abdelrahim Khalil, Besisc
, Egypt
Florian Dickopp, Medicopex GmbH
, Germany
DOTmed Certified
Paranjothi Arumugam, Garudon Medical System
, India
Deepak Arora, Advanced Scan Support Technologies
, India
Bippon Gupta, Masters Medical Equipment Pvt Ltd
, India
Rami Marom, ElsMed Ltd & Relaxation, Inc.
, Israel
DOTmed Certified/100
Borhan Kalash, Memco
, Syria
Frank Noyen, Global MRI Support
, Turkey
---