By Stefanie Manack and Judy Zakutny
With the ever-changing imaging environment and the move to patient consumerism you must ask yourself: Are you providing true patient-centered care in your imaging department? But what exactly is patient-centered care in imaging?
Patient-centered care involves much more than a patient's experience. In the imaging space, patient experience/expectations, patient access, and operations all play a crucial role under the larger umbrella of patient-centered care. Think of it as a three-phase approach throughout the patient's imaging journey — before the exam, at the exam, and after the exam. Each of these phases involves many facets that must be taken into consideration to provide truly patient-centered care.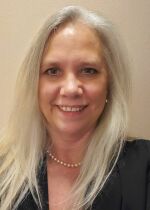 Before the exam
A patient's first impression of your department begins with scheduling their imaging exam. Difficulty reaching the scheduling department or waiting on hold to make an appointment are significant sources of patient dissatisfaction.
Ensuring schedulers have the tools and training necessary to navigate the complexities of scheduling imaging exams is imperative. It's much more complex than simply finding an open appointment. The interaction between the scheduler and the patient can include exchange of such information as financial expectations, exam-specific prep instructions, arrival time versus appointment time, modality screening procedures (such as MR safety sheets), medication instructions, and management of multiple same-day procedures. The goal is to ensure that patient expectations are clearly set; they have accurate information with which to prepare for the exam, and they know when and where to arrive, so their exam can be performed without delay. Empowering patients with the information they need and want is a critical part of setting expectations.
All these things can shape the patient's perception of your imaging department before they even arrive.
At the exam
The patient's exam experience starts before they arrive in the department. Patients expect easy parking, accommodations for inclement weather, and adequate signage clearly directing them to the imaging department. Having these pieces in place may go unnoticed, but not having them will negatively impact the patient's experience before they even get to the department.
Once in the department, patients expect their appointment time to be honored. Communicating any delays is crucial.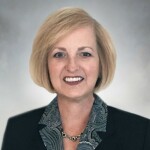 The technologist's role in communicating with the patient is a vital part of the job. Strong interpersonal skills must be part of every technologist's skillset. In the fast-paced imaging environment, technologists need the training and support to be able to communicate effectively, answer questions, and allay patient fears. Organizations can use programs such as AIDET or design training of their own to help technologists hone these important skills.
Another consideration is the physical environment. Research shows that patients correlate a clean, aesthetically pleasing environment with quality care. Mammography departments and pediatric imaging departments have taken the idea of creating a patient-centered environment to great heights. From CT rooms for children that are outfitted like pirate ships to mammography departments that are more reminiscent of a spa than a clinical area, these touches are important to the overall impression a patient walks away with.
Supply chain may not be the first thing that comes to mind when one thinks of patient-centered imaging, but this behind-the-scenes piece contributes greatly to patient-centered care. It helps to ensure that a wide range of supplies is available to accommodate all patient types, such as appropriately sized adult gowns and pediatric-sized procedure supplies for very petite patients. Comfort pads for mammography exams and gown warmers are other ways of supporting your goal of patient-centered care.
After the exam
Patient care does not end when the imaging exam is complete. The patients are still waiting for their results. This important part of patient-centered imaging does not get enough attention. Efforts to make results available to patients through online patient portals may, in come cases, do more harm than good. Radiology reports are complicated and are not designed for a layperson to understand easily. The 2015 JACR article entitled "Patients Want to Meet with Imaging Experts" showed 81% of respondents had an interest in reviewing imaging results with an expert and that 88% felt that expert interaction would be beneficial. Facilitating direct communication between patients and radiologists provides this benefit.
Conclusion
Patient-centered imaging is so much more than what meets the eye. Building a patient's trust in your department before the exam, during the exam, and after the exam is key. From the ease of reaching the scheduling department to the comprehensibility of results, every step in the patient journey is an opportunity for us to keep the patient at the center of everything we do.
About the Authors: Stefanie Manack has over 16 years of experience in imaging as a technologist, lead technologist and manager. She currently works as a performance partner with Accumen Inc. Judy Zakutny has over 35 years of experience in the imaging and healthcare information technology industries. She currently works as a performance partner with Accumen Inc.