Whatever your specific job title may be, if you work inside a healthcare facility then the COVID-19 pandemic has probably hit you close to home.
From the heightened risk of infection, to the increased burden of staffing shortages and the emotional strain of showing up every day to the frontlines of a global crisis, strong medical leadership in 2020 was more important than ever.
As the winter surge continues and daily infection rates in the U.S. (at the time of this report) exceed 300,000, HCB News sat down with Atkinson and other healthcare leaders to discuss the ways their organizations are relieving these fears and caring for the safety and well-being of their essential workers.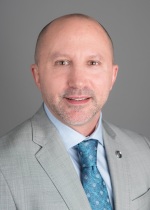 Stressors on the frontline
For David Atkinson, vice president of strategy and transformation in the human resources department at Atrium Health, providing support to physicians and staff throughout this unprecedented pandemic has been invaluable in terms of figuring out how to prepare for surges like the current one.
"A lot of it was just acknowledging the challenges, acknowledging that burnout exists, and that everyone is facing this pandemic in a different way," he said. "Our clinical team faces it one way, whereas our corporate team faces it another way, while being remote and isolated."
One of the largest challenges healthcare workers have faced in recent months is the ramping up of elective procedures that were shut down when the pandemic first arose. These shutdowns created backlogs and led to an influx of returning patients for them to attend to.
"Certainly, the pace of planning for patients back in the practices was significant," said Atkinson. "At the same time responding to their needs while also responding to COVID-19 patients, and with all of the complicated nuances and challenges that both groups presented, has been a challenge."
Shortages with PPE and ICU bed capacity created certain logistical and supply chain headaches, forcing hospital leaders to think outside the box. But staffing shortages represent another type of challenge. Employees across the healthcare system became infected with COVID-19, and many more were justifiably concerned about putting themselves and their loved ones at risk.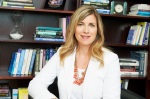 "If you're a physician or healthcare provider working on a COVID-19 unit or in a high-risk place like the emergency department where you don't know if people have COVID-19 when they're coming in, you have fears of getting it yourself and bringing it home to your family," said Dr. Randi McCabe, director of the mental health and addictions program at St. Joseph's Healthcare Hamilton in Ontario, Canada.
Collaborating and thinking differently
Addressing fears starts with communication and listening, according to McCabe, who recommends bringing staff together to allow everyone to ask questions and be briefed on things like testing protocols, COVID-19 safety behaviors, and contact tracing and exposure protocols.
"We have a lot more huddles and town halls to provide information because people get more stressed when they don't know what's happening and there is a lot of uncertainty," she said.
In times of crisis, it sometimes makes sense to change or even eliminate old ways of doing things that are now preventing workers from doing their jobs. At Atrium Health, leaders were reminded to remain flexible with certain policies and practices.
"We gave leaders a voice to identify and remove administrative burdens — or what we consider 'friction', given the amount of attention we need to have on our patients and our communities," said Atkinson. "They have the ability to review causes of friction, put it on the backburner and revisit it in a couple of months or maybe eliminate it all together."
Aside from making healthcare employees feel heard and cared for, there is the much more pragmatic issue of ensuring they are as safe as possible when they come to work. Eisenhower Health recently ordered cloth gowns that can be laundered to avoid shortages, and is fitting its staff with respirator type masks with disposable filters that can be cleaned and reused.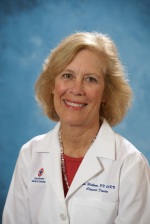 The California-based hospital also cross-trained some of the nurses that work outside of the ICU, who work in higher acuity wards, to help take care of some of the lower acuity ICU patients, according to Christina Wallum, MSN, RN, CCRN, NE-BC, director of the critical care Units/Inpatient Dialysis at Eisenhower Health.
"We've also introduced an interim guideline where some of the floors upstairs outside of the ICU are going back to team nursing," she said. "It's a strategy where you use a team to care for your patients, such as one of an LVN, RN and a nursing assistant or care partner."
Improving staff resources
When healthcare providers are overworked, it's important to invest in their physical and emotional well-being. Instituting mental health services have been shown to help reduce burnout among frontline workers, as well as peer support groups, mental health support lines and social support.
Another effective way to relieve pandemic-related anxiety is through the implementation of COVID-19 testing for families, says McCabe, whose organization has done just this. "If my son has a symptom, I don't have to worry. I can go get him tested, and I can get tested. You don't have to sit and wait and wonder how you're going to get a test. That relieves a lot of stress and burden."
The rise of virtual care has been another disruptive force during the pandemic. The advantages are obvious: saves on PPE, reduces staff workload in hospitals, increases accessibility for patients, reduces risk of transmission, and keeps hospital bed capacity open for patients who need them. But McCabe says increased reliance on virtual care has introduced new stressors to the medical field.
"There's Zoom fatigue. Healthcare providers are more sedentary as they sit in front of screens or are on the phone all day," she said. "They also feel more isolated because of the lack of team cohesion and the support you might get from your team environment. You don't have that with virtual care."
For providers spending a lot of time video conferencing on the computer, she recommends integrating habits and behaviors to prevent fatigue from setting in. "Build in rest times in your schedule. Consider turning your camera off sometimes if it's a meeting and not a patient encounter. Or do a meeting by phone so you can walk around and have more movement in your day."
What leadership looks like
The largest concern among healthcare workers has been the uncertainty around how best to address a virus that we know little about. Alleviating these concerns requires hospital leaders to exhibit certain traits, one being empathy, says Atkinson.
"Leaders need to be empathetic to teammates, to lean in and fully understand, from their point of view, what they're struggling with," he said. "They need to be agile. Many leaders struggle with what's called the white space, which is making decisions in areas where there is no rule book or clear definition. Our success has been, in part, our ability to adjust and support leader effectiveness in that space."
Eisenhower Health's Wallum says healthcare leaders and workers must take time for themselves before tending to patients and colleagues. This can be done by honoring their time off and ensuring facilities have adequate staffing.
"The most important thing is that we need to stay calm and let staff know we are doing our very best to manage this. If we become easily excited or burned out, then the downstream effect of that could create more anxiety for the staff; and therefore, lead by example" she said.
McCabe emphasizes that the most successful practices are the ones where all healthcare players are heard. By contrast, sometimes healthcare leaders are a few steps behind what's happening at the front line, and that can create a harmful disconnect.
"Instead of top-down leadership, healthcare leaders should lead from the bottom up by tapping into what's happening at the front line, establishing clear communication channels, and being open to having your frontline staff tell you what is needed to ensure the provision of safe and effective care during these times," said McCabe. "This approach ensures that the frontline staff feel heard and supported and also supports team cohesion."