The key objective of enterprise imaging is to break down silos and allow information from imaging exams to be accessible across the healthcare enterprise.
According to Dr. Alexander Towbin, radiologist and associate chief of clinical operations and informatics at Cincinnati's Children's Hospital Medical Center, that means there needs to be a tool that automatically labels those images. In order to have a tool like that, the industry must decide on a standard terminology to label certain body parts.
As an example, a dermatologist may label the part of the arm between the elbow and shoulder "upper arm," but a radiologist might label it "humerus." Without that standardization, it makes it difficult to build hanging protocols. "There are things we haven't solved yet — not that there isn't a solution, but we haven't decided on one," said Towbin.
This particular issue will be addressed at the Society for Imaging Informatics in Medicine annual meeting in late June. One day prior to the event, a summit will convene specialists, vendors and other stakeholders to work on establishing a singular language for enterprise imaging.
"We are not trying to create a new body part language; we are trying to use something that is already there," said Towbin. "There are 12 or more of those languages, so we just need to pick one."
Another labeling challenge being addressed in enterprise imaging involves sensitive images like photos of a patient's genitals, for example. Securing these files is of unique importance because of the sensitive nature of the data, and the potential for those files to cause serious problems if they were to fall into the wrong hands.
"In DICOM standards, there is currently no real methodology around that type of granularity that is needed," he added. "We can label the photo a sensitive photo, but I have no way to identify that in a database and no way to institute protections around that photo."
In order to protect these photos, there needs to be standards for labeling them and software tools with features that restrict access to them or require the user to actively push a button to view them.
Getting started
For providers like Towbin, enterprise imaging is a constant work-in-progress, but most healthcare facilities have barely begun their enterprise imaging journey.
"If a hospital has done nothing so far, the first thing is to start thinking about it," said Towbin. "People are taking pictures in your hospital whether you have a formal way to deal with it or not."
He suggests forming a governance group of specialists from across the medical continuum. That could include ambulatory providers, emergency room physicians, nurses and specialists from different practice styles.
The next step is to think about what technology gaps need to be filled. According to Towbin, a vendor-neutral archive (VNA) that acts as an enterprise imaging archive is often among those first key investments.
Next, the institution will need an enterprise view that meets the needs of the generalist. That may work for many specialties, but some will still need their specialty viewers since there is not yet one viewer that can handle every specialty.
After that, the facility needs to figure out how to get the photos into the enterprise archive. Towbin believes it's imperative to use a mobile application with security features.
"People have cameras in their pockets, and they are using them already," he added. "The problem is if they are taking photos and they get stored in their phone's archives and go to the cloud. That means patient information is going everywhere and it can't do that."
A separate mobile imaging application can solve that by storing the photos in the enterprise archive instead of the device.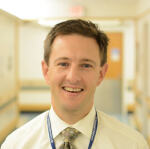 A future with higher capabilities
Fully achieving the goals of enterprise imaging is still a long way off for the entire industry, (by Towbin's estimate, it could be another ten years). Faster networks and next-generation viewers will be critical for incorporating some of the large files that would be incorporated from fields like digital pathology. With existing technology, incorporating those files into the archive is challenging because they can't be moved around, and the viewers are unable to display them.
"Pathology hasn't yet agreed on a standard," said Towbin. "There is a DICOM standard for pathology, but vendors are still using proprietary technology to acquire and display the images. We can't work with that."