By Chris Myers

Weary of public backlash over unexpectedly high bills and looking to cater to growing consumer demand, health insurance plans are increasingly adding air medical transportation to their networks of covered services.
By bringing air medical services in-network, insurers lock in a discounted rate for their customers that vary according to each health plan's array of benefits. One huge advantage of offering in-network air medical services is that doing so helps patients avoid balance billing, which happens when insurers bill patients an amount equal to emergency providers' charges minus the health plan's reimbursement. Balance billing has attracted scrutiny in recent years as unsuspecting patients have been hit with large bills from insurers that don't cover air medical services, triggering a consumer outcry.
Many air medical services providers are seeking to remedy the situation, as providers have increased their network participation by an estimated 20% recently and are actively endeavoring to negotiate more in-network agreements with health insurers, according to industry group the Association of Air Medical Services (AAMS). The problem is that insurers too often insist on using Medicare's flawed air medical transport reimbursement rate as a starting point for negotiations.
The problem with Medicare's air medical reimbursement
In many cases, using Medicare reimbursement rates as a starting point in payer-provider negotiations makes sense, as the movement toward reference-based pricing has shown. Air medical transport is not one of those cases, however, as Medicare rates fail to even cover the cost of providing this critical service.
This creates a huge financial burden for air medical providers, as an average of seven out of every 10 transports do not cover the cost of providing services, according to an industry study. Here's why: On average, five out of every 10 air medical patients are insured through Medicare or Medicaid, and two out of each 10 are uninsured. With an average per-transport reimbursement of $5,998, Medicare payment covers just 59 percent of the median $10,199 cost per transport. Circumstances grow more challenging with payments from Medicaid even lower, averaging $3,463 per transport, while payments from uninsured patients average just $354.
As a consequence, the remaining three out of 10 patients who are commercially insured but out-of-network experience cost-shifting to offset the lower reimbursements from the other seven patients. Yet it doesn't have to be this way. Health insurers can reach in-network agreements with air medical providers to obtain greater certainty over their own costs and help their members avoid the shock and anger of receiving balance bills. Here are three reasons why more health insurers are looking to do just that.
Greater member satisfaction: Patients whose insurers provide air medical coverage do not receive balance bills, whether they've obtained their insurance via a commercial carrier, Medicare or Medicaid. Such patients have financial responsibility only for their co-payments and deductibles, if applicable.
Safer, more reliable facility transfers: Due to their inherent urgency, all types of emergency medical transportation bring some sort of risk. No industry understands this better than air medical transportation, which explains why these type of providers constantly focus on safety and risk mitigation.
The industry's leading medical providers staff air ambulances with a registered nurse, as well as paramedic-level trained clinicians who have practiced at least three years in an emergency care or intensive care setting. After clinicians have completed their initial training, they work as a third member on missions until they have experienced enough patient encounters to function independently.
Improved access to care: Rural hospitals have continued to shutter operations at a disturbing rate, with nearly 100 closed since 2010 and another 600 at-risk. For patients who live in these areas that are often located a long distance from medical facilities, access to quality care is becoming a more serious concern.
Due to the outsized amount of attention focused on balance billing, it's easy to lose sight of the many reasons health insurers are prioritizing the addition of air medical services to their networks. Reaching in-network agreements with emergency air medical transportation providers enables health insurers to boost patient satisfaction, safely and quickly transfer patients between medical facilities and improve access to care for geographically isolated patients. Armed with a better understanding of the economic realities of delivering emergency air medical transportation, the broader healthcare industry must move forward together to extend the reach of these critical, life-saving services.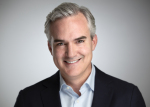 About the author: Chris Myers is the executive vice president of reimbursement for Air Methods, a medical transport company focused on quality of care for patients and safety in aviation.