By Valerie Dimond

Product recalls, a sudden surge in flu and respiratory cases, new regulatory mandates and other issues make working in healthcare predictably unpredictable — and not just for those working on the front lines, but for a healthcare organization's supply chain.
Adrian R. Bissette, senior supply chain engineer, Children's Healthcare of Atlanta, and his team have faced those difficult challenges but are now able to deal with problems much more effectively after implementing standards that help them stay ahead of disruptions. In fact, they achieved a 48 percent decrease in back ordered items during flu season and an 83 percent reduction in manual reporting time through automation projects. Their program focuses on using data-driven reporting to improve inventory performance.
"The main challenge we faced was moving away from reactive positions to proactive ones; we needed to understand what was working and what wasn't so we could begin to drive improvement rather than respond reactively," said Bissette. "There was also the challenge of shifting ideologies from gut feel and not veering from historical process to questioning why processes are designed the way they are and asking how we can improve on what works."
A big part of that problem was a lack of robust supply chain analytics. "We had tons of reporting, but we didn't have much that pushed us forward. Structured reporting centered on detailed analysis is fundamental to effective supply chain management, and we had to build on that," he said, noting that many healthcare supply chain professionals struggle to identify where exactly to start evaluating improvement opportunities and how to implement solutions. "This industry historically hasn't used data for concepts like demand planning and forecasting," Bissette said. "Analytics play a central role in supply chain optimization by aligning goals and expectations while simultaneously highlighting defects."
Constructing a trusted methodology for clean item maintenance was critical. "Clean data is key to driving sustainable improvement and regular review is necessary to ensure data remains error-free," he said. Defining operational leading practices is also important. "Execution must be aligned with stakeholders and defined processes where roles and responsibilities are well known," Bissette asserted. "Leading practices must be consistent with processes but able to adapt when situations veer from the norm."
With these elements in place, supply chain is better able to make decisions based on facts. "Fact-based decision making involves using clean data to drive action, rather than gut-feel or a mentality of this is how it's always been done, so this is how it should continue to be done," he said. "Accountability and visibility are key for us so we take every step we can to ensure that stakeholders and project team members consistently understand how data fits in and how we use it to make informed decisions."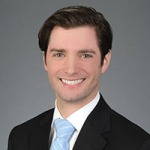 Real-time visibility
Developing a real-time, dynamic dashboard was key to their success. For example, when manufacturers experience shortages, the dashboard enables the team to make sound decisions. "Our dashboard enabled us to have weekly calls to identify day's supply, pending stockouts, partner on subs, and get ahead of the problem to determine options and solutions," Bissette said. "We went from having four hours to solve a critical problem — finding a sub on Friday afternoon to get through the weekend — to having five days or greater to work with our value analysis teams to determine best sub, implement communication and training plans, and time to stage the sub for roll out. Another perk with the visibility is the buyers reduced their overstock. Instead of reacting to gut and buying six months of supply when they only needed two weeks, they had real-time data to make best decisions."
Implementing these components doesn't have to include a heavy investment in new technology either. "We leverage existing technologies to create forecast models and dynamic dashboards that end-users can utilize without having to be trained on new software or tech," he explained. "Prior to our dashboards we would spend several hours trying to figure out the impact of a single back order and drive action around that one item. We had no idea that there was a problem across a product line and that orders were stacking for a particular manufacturer or distributor. With the dashboards we were able to look across product lines, vendors and manufacturers to see problems in real time. We were able to have a vendor change what product went into production first based on our critical low. Because of this partnership and visibility into real-time data, we went from a projection of weeks of no critical stock to a couple of hours or a day.
"Smaller organizations may not have the latest software or tools, but they can still create actionable dashboards in programs like Excel and Access that make data visible," Bissette continued. "We have data-visualization programs we often use for our internal supply chain systems team, but we rely on Excel for structured reporting and for building dashboards and applications for cross-functional teams."