By Dan Vukelich

The Association of Medical Device Reprocessors (AMDR) is celebrating 20 years promoting medical device reprocessing as a healthcare strategy that reduces costs and improves patient care without adding risk to the patient.
For 20 years, single-use device (SUD) reprocessing companies have been shaking up healthcare – adding new life to medical devices thereby reducing costs and waste. When I started working with AMDR back in 2000, the FDA had just begun regulating SUD reprocessing as a manufacturing activity.
Hospitals were prevented from reprocessing SUDs in-house, and a small band of startup companies got busy reverse engineering devices and obtaining FDA clearance for their devices – demonstrating that reprocessed SUDs were equivalent to their original device counterparts. In 2000, AMDR members estimated they saved hospitals about $20 million per year. In the U.S., reprocessed devices have typically cost about 30-50% the price of a new device. Today, analysts project SUD reprocessing to grow to between 2 and 4 billion dollars in the next five years. With this impact and forecasted growth, it's no wonder reprocessing has shaken things up in the medical device industry.
Reprocessing is a success story. But what's next and what does it mean for healthcare delivery? In these last 20 years, I have learned a few things:
First, regulation has meant legitimization. When you're in the business of reprocessing a device marketed by its original manufacturer as "single use", you get a lot of extra scrutiny. Our biggest early opposition came from the manufacturers themselves. While hospitals had been reprocessing and reusing devices themselves, and consequently provided evidence of its safety to Congress and regulators, it's rare for an industry to go to the government and ask to be regulated. However, that's exactly what the reprocessing industry and AMDR did 20 years ago! We pursued FDA regulation of single use device (SUD) reprocessing to demonstrate that we knew what we were doing. This action was broadly viewed by medical device manufactures as suicidal – surely these reprocessors cannot meet the standards and requirements that were applied to medical device manufacturers – but we did.
It might surprise some readers that meeting the same standards as other medical device manufacturers was just the beginning. Since then, reprocessors have become experts in validating cleaning, disinfection, sterilization and medical device performance, and effectively help drive the device industry's standard-setting in these areas. This is our niche, our expertise and contribution to healthcare. The increasingly sophisticated nature of professional reprocessing companies results in a positive impact on medical device quality (data shows certain reprocessed devices fail less than original equipment), lower prices (up to half the cost of buying a device new), more rapid adoption of new technologies, and less waste (every time a device is reprocessed, there is one less device that must be created, sold and disposed of).
While reprocessing is an established and regulated practice in the U.S. and a few other countries in the world, Europe and Japan are now adopting a manufacturer model of regulation for SUD reprocessing. And again, peer-reviewed literature is emerging to demonstrate the safety and cost savings associated with SUD reprocessing.
Sometimes dubbed "SUD remanufacturing" in markets outside of the U.S., a December 2018 Journal of Interventional Cardiac Electrophysiology (U.K.) article looked at remanufactured circular mapping catheters and noted that a "carefully regulated system" of SUD remanufacturing "could provide significant economic benefits without compromising patient safety."
Similarly, the Portuguese Journal of Public Health article from February 2019 about the reprocessing of single-use laparoscopic devices "confirms the economic advantages of reprocessing." The article reported a study including two different devices and noted that, "these results are in line with the published literature, proving the validity of using [single use medical devices] after professionally certified reprocessing."
AMDR has been active in the European Union's new Medical Device Regulation. Article 17 of the giant new regulatory framework allows for regulated SUD reprocessing/remanufacturing. Thus, AMDR is busy promoting its "regulation is legitimization" message to European hospitals desperate to stop unsafe and inappropriate hospital reuse of SUDs and promote safe, regulated and financially and environmentally sustainable SUD remanufacturing.
Adding to the legitimization of SUD reprocessing in healthcare is the fact that that many of the third-party reprocessors from the early days of reprocessing were acquired by big, respected medical device companies. In 2009, Ascent Healthcare Solutions was acquired by Stryker, becoming Stryker's Sustainability Solutions division. In 2011, SterilMed was acquired by Johnson & Johnson; in 2012, MediSiss was acquired by Medline, becoming Medline ReNewal; and in 2018, Arjo Inc. acquired ReNu Medical Inc. AMDR believes the future of sustainable healthcare means a refocus on value – not volume. These companies no doubt recognized that FDA's clearances of hundreds of SUDs for reprocessing dispelled any questions as to the safety of reprocessing, and recognized the alignment reprocessing has with hospitals in their quest to maximize the value of their medical device assets.
Secondly, I have learned that competition is good. Reprocessed SUDs cost much less than buying a device new. This is great, but the savings potential is more significant than that. Reprocessing means hospitals can reduce the amount of new devices purchased – a fact not lost on the manufacturers of some of these devices who have become crafty in their effort to ensure hospitals buy as many disposable products as possible. Further, hospitals reduce waste disposal costs through reprocessing, and studies have shown that hospitals and surgical centers that reprocess pay less for new devices than hospitals that do not.
Thirdly, we are paying too much for medical devices. While there has been tremendous focus in recent years on the high cost of prescription pharmaceuticals and the drug industry's efforts to increase profits, the medical device industry seems to have received a pass, and the result is that many device makers are not aligning their focus with their hospitals' effort to provide better care with fewer resources. Medical device reprocessing, like generic drugs, provides a check and competitive market pressure to device costs and medical waste.
To policymakers, AMDR's message is that the lack of transparency in medical device pricing and contracting hampers hospitals' ability to reduce costs through negotiations, strategic purchasing and maximization of the value of the medical device assets they already own through reuse (reprocessing). In the terms of SUD reprocessing's impact on the market, it is manufacturers, not the FDA, that determine if a device is to be marketed as reusable or single use. Some medical device makers have been able to increase their revenue at the expense of hospitals and their patient care efforts, by forcing obsolescence into their products. We cannot afford to throw away all SUDs after a single use: FDA's process for clearing devices for reprocessing provides a pathway for avoiding this.
To hospitals, AMDR's message is that reprocessing programs must be diligently managed. From our perspective, reprocessing provides a critical function in the larger medical technology and healthcare delivery process. By reprocessing expensive technology, hospitals and device makers can speed up the adoption of new technologies and procedures, giving greater access to more patients: By lowering the cost per use of a device, thereby lowering the procedure costs, reprocessors can work with hospitals to help bring greater access to novel or breakthrough technologies and procedures – improving patient care and outcomes.
Anti-reprocessing sales tactics employed by some manufacturers are designed to fuel greater sales and disrupt reprocessing. Hospitals must counter those tactics to maximize reprocessing and thereby promote quality and value. These three tips can help extract the most value from a reprocessing program:
Treat SUDs as assets, not garbage.
Medical devices should be collected and treated with care because reprocessing them means more dollars will stay within the healthcare institution. Sloppy collection practices, or inappropriate interference in the collection of devices by original manufacturer reps, undermines the success of reprocessing programs.
Manage the reprocessing program.
Maximize reprocess device usage:
Adopt an approach to ensure the healthcare institution maximizes the value of reprocessing by always using reprocessed product first. Doing this will reduce overall cost-per-device. Work with your reprocessing vendor to better estimate your real device needs.
Protect your assets.
Generators, mapping systems, consoles or other capital equipment used in conjunction with reprocessed SUDs can be "upgraded" or have cables swapped out by sales reps from the original device companies to block the functionality of reprocessed devices and force the hospital to buy more new devices. These are hospital assets and should not be interfered with, without permission from the hospital.
Similarly,
watch contracts
. Offers of free capital equipment may come with contractual minimum purchase obligations on the disposable devices which may come at a higher cost to offset that "free" equipment. Check what the true costs are, over the long term, for that "free" equipment and always watch for minimum purchase obligations or restrictions on the providers' ability to reprocess.
Educate physicians.
Some physicians may have no incentive to use lower-cost reprocessed devices, and they may come to rely on the original manufacturer reps during procedures, which may further drive purchase and use of new devices. Hospital staff needs to remain diligent in keeping physicians informed, engaged and educated on the benefits of reprocessing and the costs associated with overreliance on a single vendor for technical support.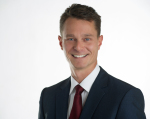 AMDR has been active for the last 20 years establishing the reprocessing industry. For the next 20 years, AMDR plans to continue its active role in shaping the medical device industry, with a focus on aligning healthcare, provider and technology interests. In the future of the medical device industry, reprocessing will be an integrated element of medical device design, development and marketing. In this new industry, reprocessors plan to work with original manufacturers to speed up the launch and adoption of technological innovations for the benefits of providers and patients: to accelerate the adoption of new technology by making devices affordable, longer-lasting and environmentally sustainable.
About the author: Dan Vukelich is the president of the Association of Medical Device Reprocessors (AMDR).