By Kellye Sherbet
Anyone who has ever worked in a physician office knows that multitasking isn't just a "nice-to-have" skill: it's an essential requirement.
At any one moment, you might be scheduling a patient, locating a proper billing code for a physician and running the latest A/R report.
Unfortunately, most of us aren't as good at multitasking as we think. In fact, only about 2 percent of the population is considered good multitaskers. For the rest of us, multitasking actually decreases our productivity, by as much as 40 percent.
As someone who has spent most of my career working with physician offices, I am very familiar with the endless interruptions and task-juggling that staff face on a daily basis. While many people might find such an atmosphere exhilarating, the reality is that productivity does indeed take a hit when staff must constantly start and stop different tasks. And, if the individuals who are multitasking are responsible for billing and collections, the financial security of the practice could very well be at risk.
Nothing is more crucial to the long-term viability of a practice than effective billing and collections. Often the staff that handles these tasks are also responsible for other vital activities, such as scheduling, answering phones or managing the practice. When employees are stretched too thin, it's easy for certain financial tasks to fall through the cracks.
For example, most practices have little difficulty collecting about 80 percent of the monies due from insurance and patients. The last 20 percent, however, requires more time and dedicated resources to uncover the reasons for claim rejections or why a patient hasn't paid their portion of a bill. If staff is unable to make billing and collections a top priority, the practice may end up leaving a good portion of its revenue on the table.
Providers, especially those in small to medium-size practices, can rarely afford to dedicate staff solely to revenue cycle management (RCM) activities, especially in the face of shrinking reimbursements and rising overhead costs. For practices that are committed to maximizing their revenues, but struggle with resources, one alternative is to partner with a professional RCM company.
By partnering with an RCM company, practices can remain focused on the delivery of safe and effective patient care, while delegating billing and collection responsibilities to individuals who are highly trained and credentialed. Though not all RCM companies offer the same level of service and expertise, most reputable organizations are staffed by experienced billers, including certified coders, and are able to collect more money in less time than the average practice.
Consider a few of the ways RCM companies differ from the typical physician office:
•
Dedicated staff.
Unlike employees in many physician offices, RCM personnel are solely focused on maximizing revenues for their medical practice clients. They are typically charged with the responsibility of proactively addressing revenue-impacting changes, such as updated coding requirements for a specific payer or specialty. This is an add-on responsibility of the in-house billing staff and could easily be put off due to other priorities. Because RCM companies are staffed with multiple billing and collection experts, a practice also doesn't need to worry that an unexpected turnover or that a vacation in the billing department might lead to a short-term cash flow problem.
•
Industry expertise.
An RCM company is much more likely to have expertise in areas that will positively impact a practice's bottom line, such as CMS medically necessary rules, prepayment audits, insurance recoupments, ICD-10, MACRA/MPIS, PQRS and more.
•
Best practice mindshare.
Individual practices tend to operate in a silo, with little exposure to what other physician offices in their area or specialty are doing to maximize reimbursements or increase efficiencies. Because RCM companies provide services to numerous practices in multiple specialties, they have greater visibility to unique billing and coding nuances that can impact reimbursement. They are able to offer "best practice" guidance as needed to help practices create streamlined workflows and implement procedures that enhance both financial and non-financial operations.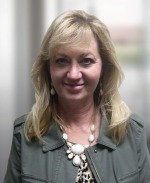 For example, RCM specialists can: Spot likely coding omissions, such as forgetting to bill for equipment use.Compare payments to contract allowables in order to spot underpayments.Educate the practice on regulatory changes that could impact the bottom line. Because RCM personnel are not practice employees, physicians and office personnel may view their feedback and advice more objectively and without misplaced emotion. For example, a physician may be more receptive to a recommendation to complete chart notes on a timely basis if the suggestion comes from an RCM employee and not the office manager. Similarly, by having an RCM professional handle patient collection issues, office staff and physicians are better able to preserve their relationships with patients. In addition, RCM professionals are well-trained to resolve even the most difficult collection cases.
Physician practices will always need staff with strong multitasking skills. However, by partnering with a professional RCM organization, busy offices could very well see a jump in productivity, as well as a significant boost to the practice's bottom line.
About the author: Kellye Sherbet is the president of RCM Services at Aprima Medical Software.