Unfortunately the STERIS Amsco Orbiter O/R Exam light (listing #1201010) has been sold or is no longer available. Please browse the listings below to find another item that may match your search criteria.
Navigate between different listing types using these quick-access tabs
高级搜索
Quick Links
O/R Exam light Equipment Listing Search Results: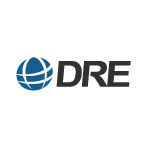 Visit DREmed.com for high-quality exam lights with varied mounting options. DRE carries a great selection of low-heat, high-efficiency LED exam lights. Call (800) 923-8404
Listings
Date Posted/
Listed Price
Certified
1.

1 available excellent condition. Please email any questions you may have....

view more
October 28
Send message to Owner
Monte Montain / iSurgical
phone: +1 253-677-5270
2.

Steris Harmony EMS Ceiling System This is a boom that goes in a OR room YOM: 2011 Original price 28k never used Taking offers...

view more
October 24
Alison Fortin / Global Inventory Management
phone: +1 6035160440 x204
3.
October 09

Asking Price:
$24,000 USD